The Sustainable Development Goal (SDG 12) 'Responsible consumption and production' calls for action on all fronts: adoption of sustainable practices by businesses, promotion of sustainable procurement practices by policy-makers, environmentally-aware lifestyles of consumers as well as the development of new technologies, and production and consumption methods, by researchers, scientists and others.
Monitoring SDG 12 in an EU context focuses on progress made in decoupling environmental impacts from economic growth, in fostering the green economy, and in tackling waste generation and management.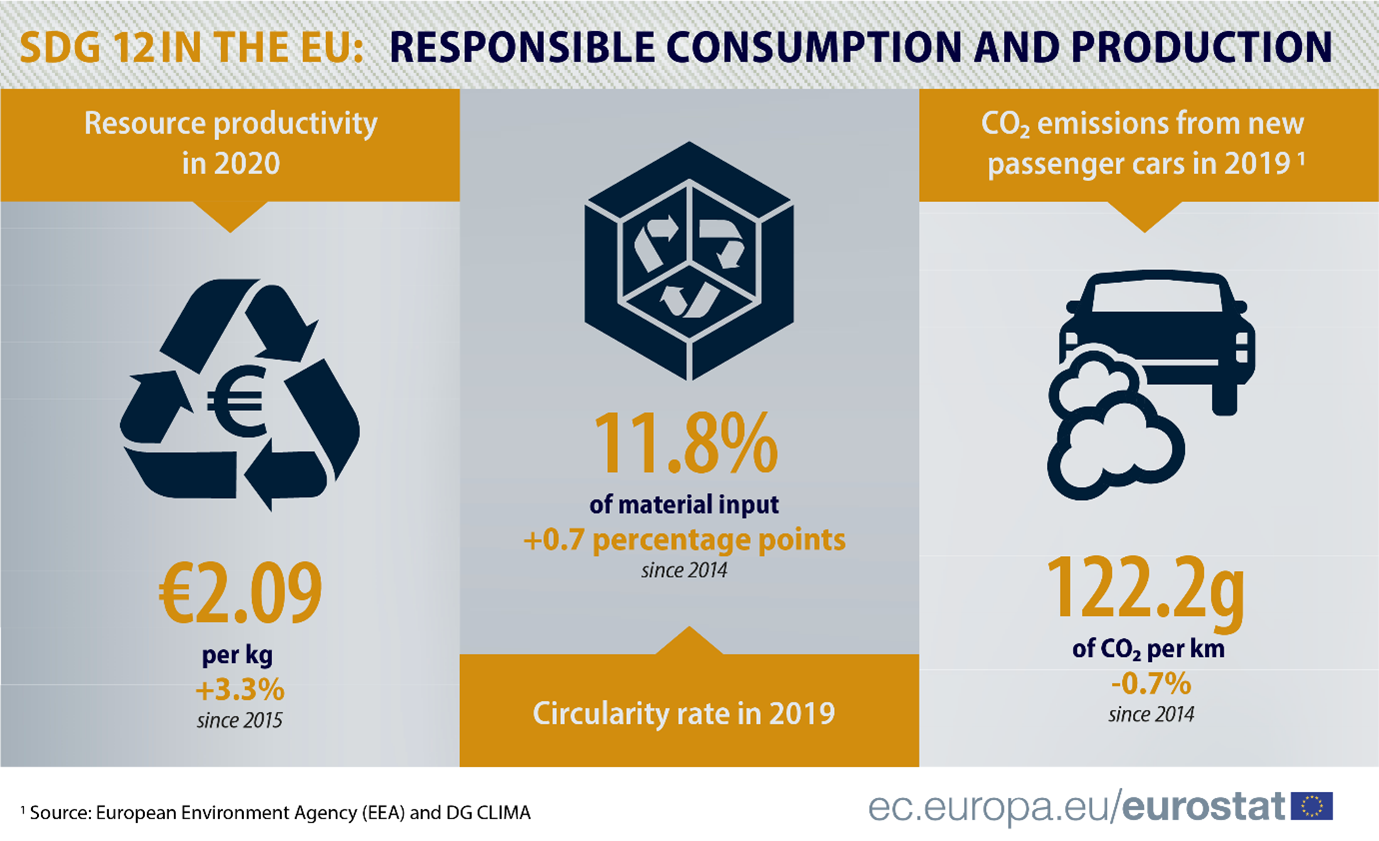 How is your country doing in this regard?
Do you know how much waste everyone in your country generates? What about the extent to which your country uses recycled materials to create new products?
The various visualisation tools in our interactive digital publication 'SDGs & me' will help you to easily explore and evaluate the situation of your country as well as compare it to others.
Select your country in the header below and choose different indicators of SDG 12:
You can also discover the new visualisation tool 'SDG country scores' to see where your country stands compared to the EU average: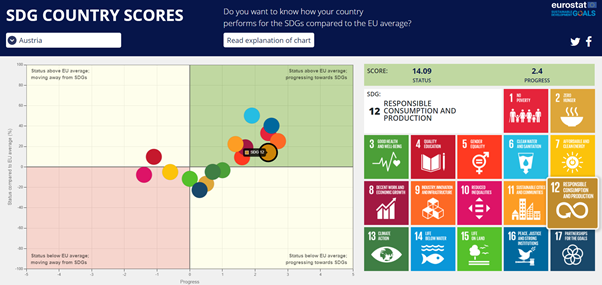 For more information:

To contact us, please visit our User Support page.
For press queries, please contact our Media Support.