Women's Day is a good occasion to take a closer look at the differences and similarities in the life of women and men in the EU and its Member States. Who leaves the parental home first? Who has the highest education level?
Who earns the most? Who are the main users of social networks? Who mainly takes care of housework and childcare?
Test if you know the answers of these questions and other in the quiz: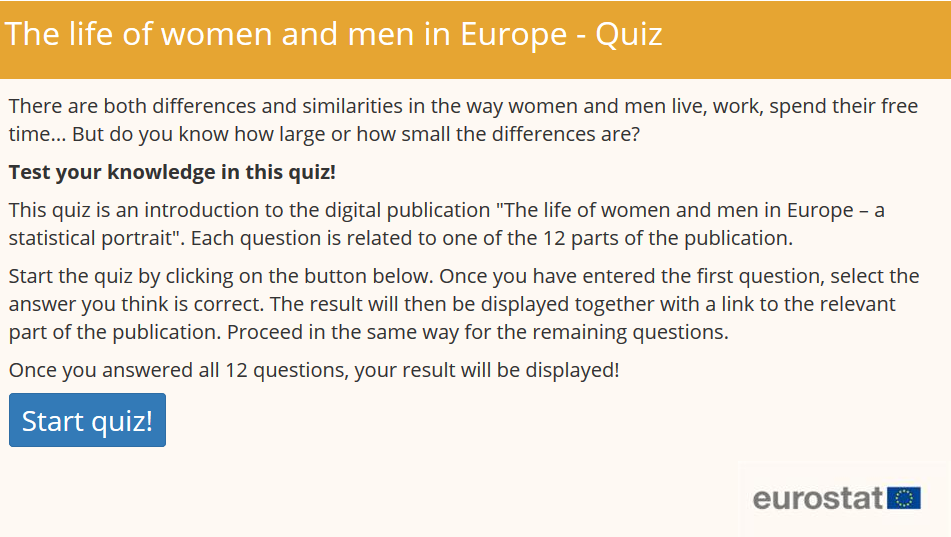 This quiz and plenty of interesting statistics comparing the daily lives of women and men can be found in Eurostat's digital publication 'The life of women and men in Europe – a statistical portrait'. This publication was updated with fresh data in October 2018 and exists in 22 EU languages.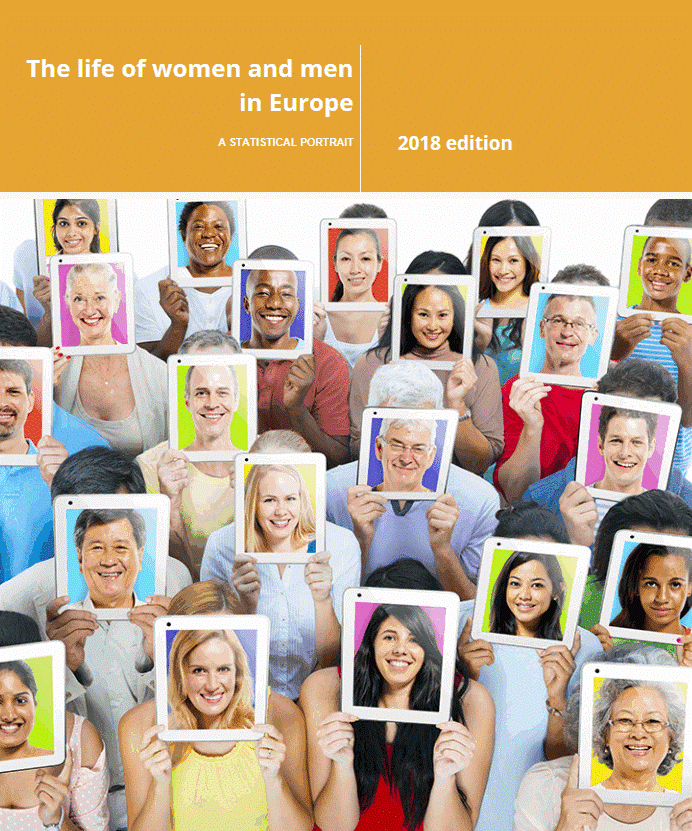 To contact us: estat-user-support@ec.europa.eu