Are you interested in understanding the role of households and non-financial corporations in the total economy and how these interact with other sectors? Then have a look at our new interactive table on sequence of accounts by institutional sector.
Data in this format (annual and quarterly) combine both the non-financial and financial accounts into a sequence of accounts by institutional sectors. The accounts shown in the table describe the economic cycle from production, generation of income, through its distribution and re-distribution, and its use for final consumption and saving to provide for the accumulation of financial assets. Each account leads to a meaningful balancing item, such as GDP or net saving, which are important economic indicators.
Please click on the image to open the table in full screen mode and access all its functionalities.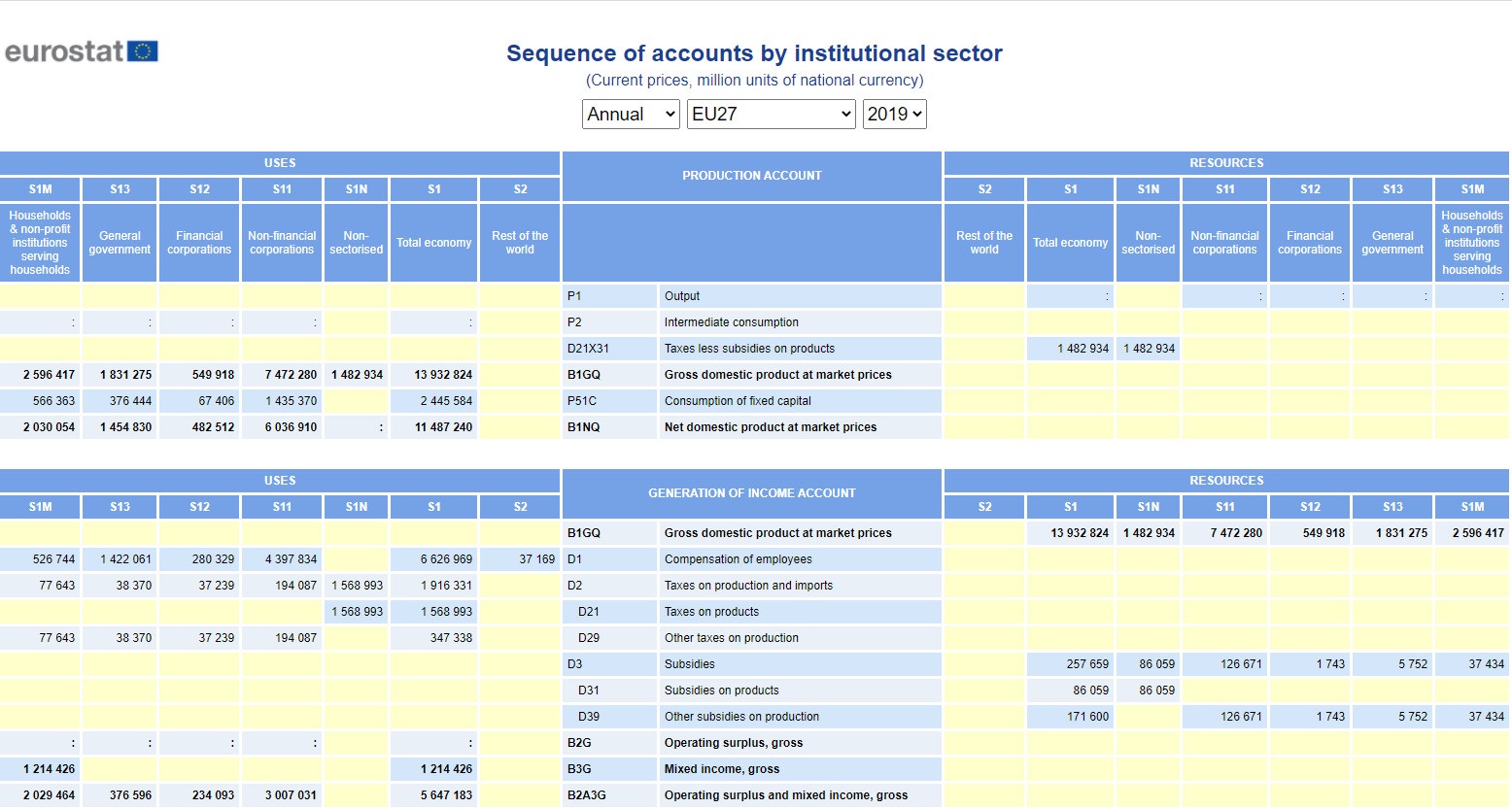 Use our visualisation tool below to compare the evolution of quarterly key indicators for households and non-financial corporations of the EU, Euro area and any Member States during the last 10 years.
To find out more on this topic, we invite you to consult the Eurostat Institutional sector accounts section.
To contact us, please visit our User Support page.
For press queries, please contact our Media Support.