In an EU context, monitoring the Sustainable Development Goal (SDG 9) 'Industry, innovation and infrastructure' focuses on progress made in strengthening research and development (R&D) and innovation and in promoting sustainable transport.
Visualise your country's situation
Do you want to find out how much your country invests in R&D and how this has developed since 2000? Or how many people use public transport means?
The various visualisation tools in our interactive digital publication 'SDGs & me' will help you to easily explore and evaluate the situation of your country and compare it to others. Select your country from in the header below and choose different indicators of SDG 9 to find out more: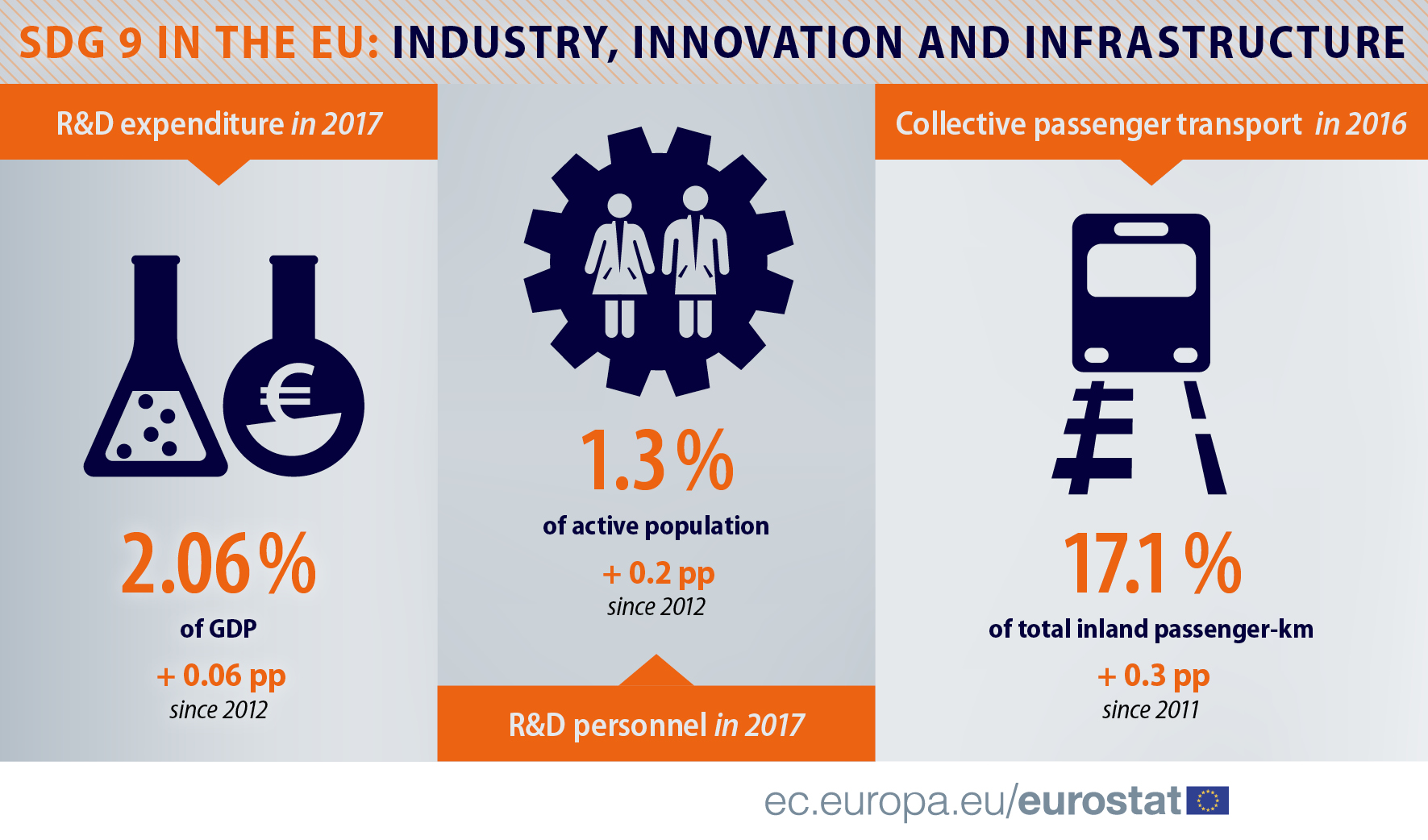 More information on SDGs in an EU context:
To contact us, please visit our User Support page.
For press queries, please contact our Media Support.