In an EU context, the Sustainable Development Goal (SDG 11) 'Sustainable cities and communities' focusses on progress made in enriching the quality of life in cities and communities, in fostering sustainable transport and in alleviating adverse environmental impacts.
Visualise your country's situation
Do you know how much of household waste is recycled in your country? Or how many people say that they suffer from noise from the neighbours or the street?
The various visualisation tools in our new interactive digital publication 'SDGs & me' will help you to easily explore and evaluate the situation of your country and compare it to others. Select your country from in the header below and choose different indicators of SDG 11 to find out more:
To know more about the situation in the EU as a whole, have a look at our infographic: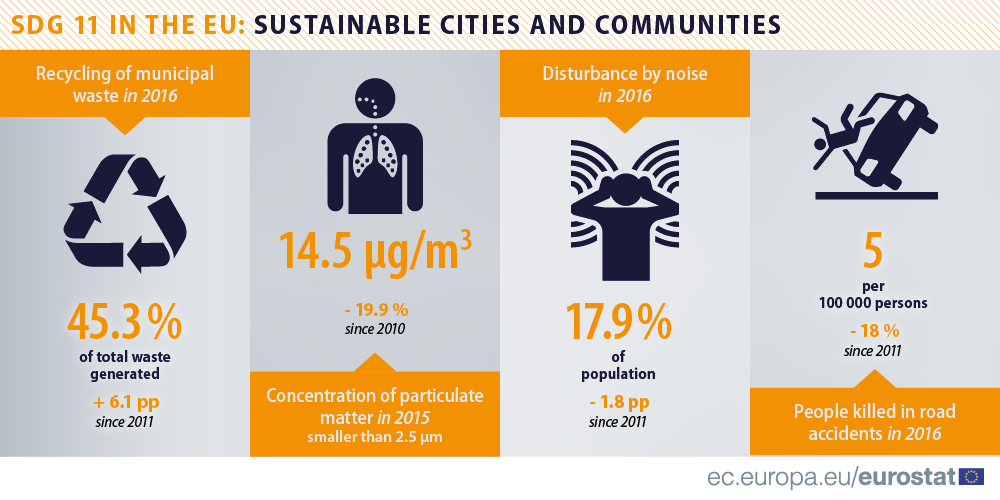 More information on SDGs in an EU context: