In an EU context, the Sustainable Development Goal (SDG 2) 'Zero hunger' focuses on progress made in fighting against malnutrition, fostering sustainable agriculture and reducing the adverse impacts of agricultural production.
Visualise your country's situation
Do you know how much of our agricultural area is used for organic farming? Or how much ammonia is actually emitted per hectare of agricultural land?
The various visualisation tools in our new interactive digital publication 'SDGs & me' will help you to easily explore and evaluate the situation of your country and compare it to others. Select your country below in the header and choose different aspects of SDG 2 to find out more:
To know more about the situation in the EU as a whole, have a look at our infographic: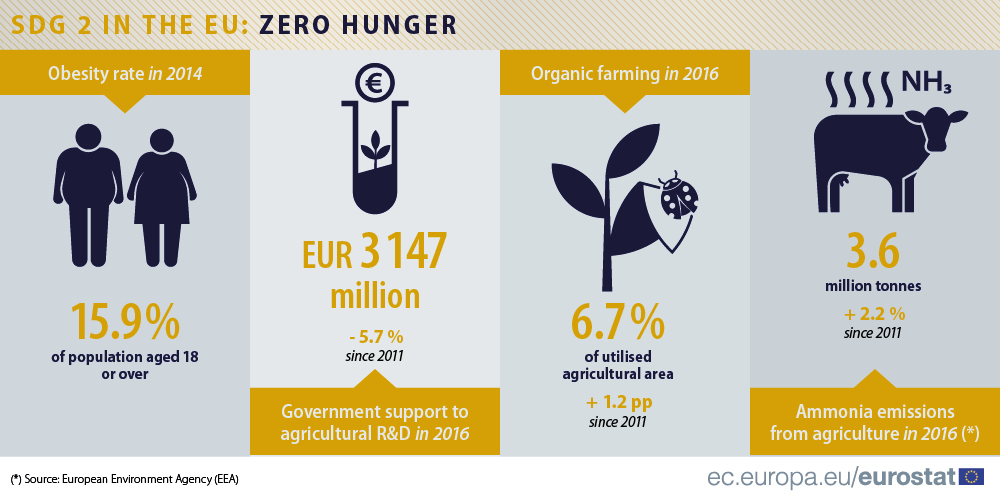 More information on SDGs in an EU context: