How many people in the EU are employed in sport? What is their breakdown by age, gender and level of education? Which sporting goods are most traded between Member States and with non-EU countries? How much are Europeans involved in sport, either as spectators or participants?
The answers to these questions can be found in the 2018 edition of the Eurostat leaflet on sport statistics. Did you know for instance that close to 4 in 10 persons (38%) employed in sport in the European Union are aged between 15 and 29 (twice the percentage in total employment for that age range)? Or that the largest category of sporting goods imported into the EU is sport footwear? Or that in Germany and the EU Nordic countries, slightly more women than men take part in sport, fitness or recreational activities?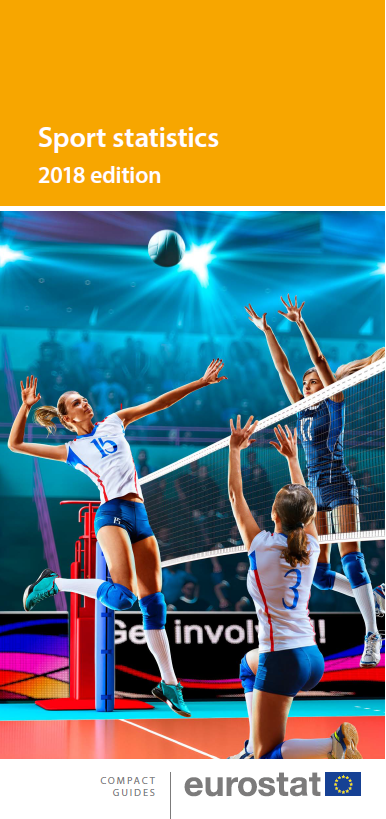 This compact guide provides an overview of data on sport which are available in Eurostat regarding employment, international trade, attendance at live sport events and active engagement in sport and physical activity. These statistics have a role to play in developing and monitoring EU policy on sport, particularly as regards the economic dimension of sport and the health-enhancing benefits of physical activity.
For more information please contact us: estat-user-support@ec.europa.eu.