Eurostat has released a new overview page on 'Regions and cities'. This page provides a user-friendly entry point to all our information and statistics on regions, cities, metropolitan regions, rural areas, etc.
Until now, each of these topics were treated separately and no comprehensive overview was available. Our new page now makes it easier for you to see what is available at a glance. You can use it as a starting point to dig deeper to find more specific data and information.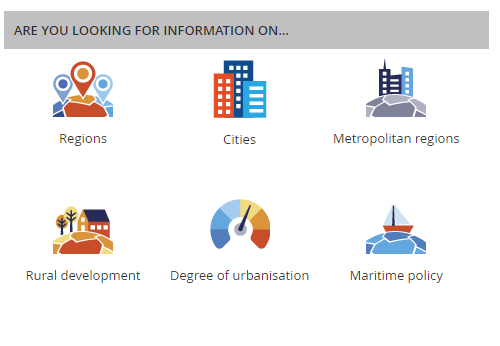 In addition, this page highlights publications and visualisation tools, such as "Regions & cities illustrated" or the mobile app "My Region". It also gives links to further information, for instance the Nomenclature of Territorial Units for Statistics (NUTS) classification.
Why not take a look around our this new page now?
If you have any feedback for us, please contact us via estat-web-content@ec.europa.eu