The summer months are the peak time for holidays and they also tend to be the busiest time for European air traffic.
But do you know which airports in your country handle the most passengers and what the most popular destinations are? In 2015, London Heathrow, Europe's busiest airport, handled over 1.5 million passengers on one route alone. Can you guess where they were going?
Amsterdam's Schiphol airport was particularly used for flying to other European destinations. All top five routes from Schiphol served major European cities. Do you know which they are?
You can find answers to these and many other questions using our new interactive tool on air passenger transport in the European Union and EFTA countries in 2015.
The tool is easy to use – just select an airport on the map and the visualisation will display the top five routes from that airport, the number of flights that departed and the number of passengers carried on those flights.
In addition, the tool shows the share of passengers carried to and from other EU member states (Intra-EU), to countries outside the EU (Extra-EU), and also to other cities in the same country (national).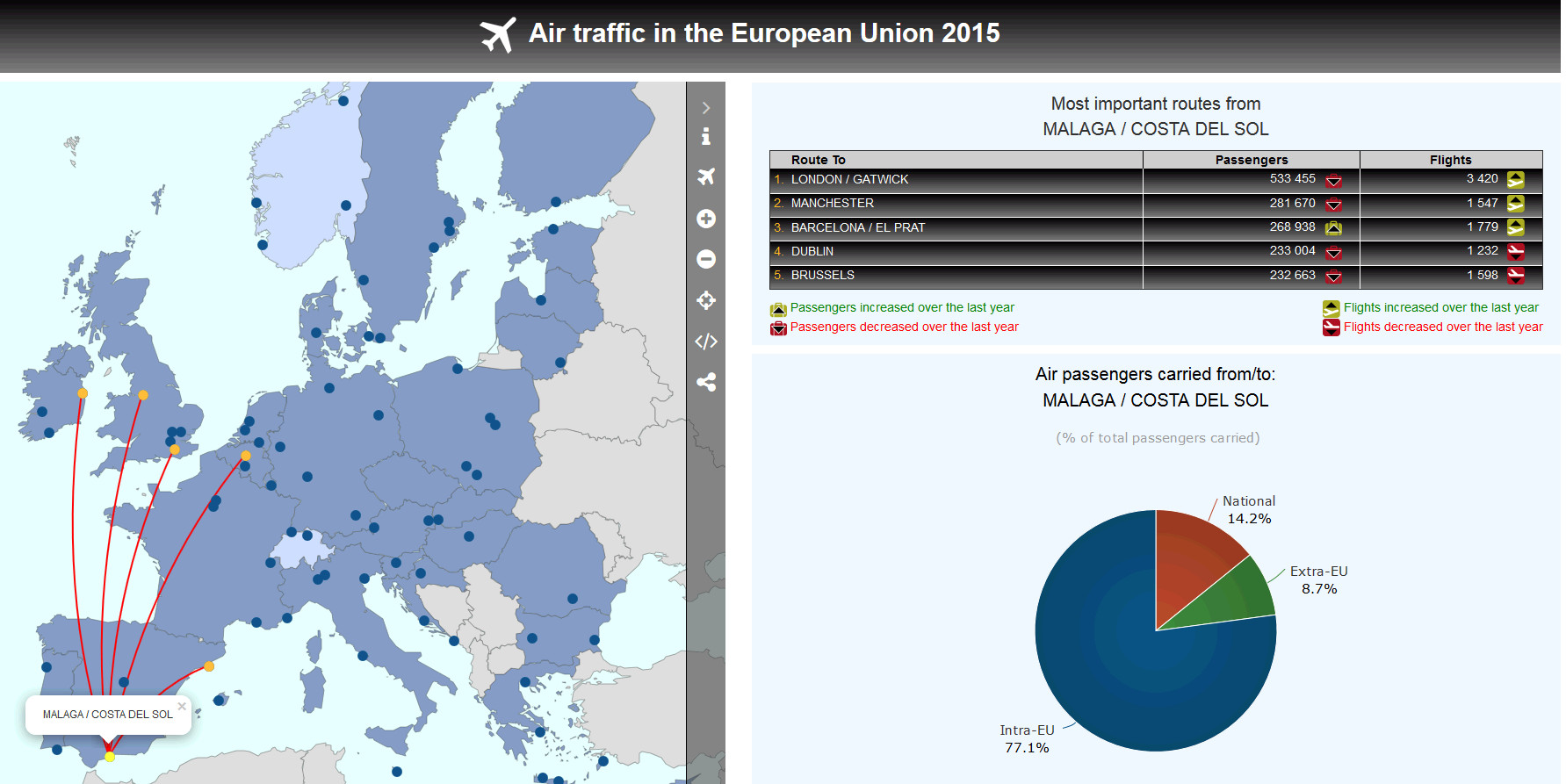 Fasten your seat belts and enjoy with our air transport statistics.