In 2019, 4.9% of people in the European Union (EU) reported not having enough daylight in their dwelling, meaning their dwelling seems too dark and is viewed as a problem for the household.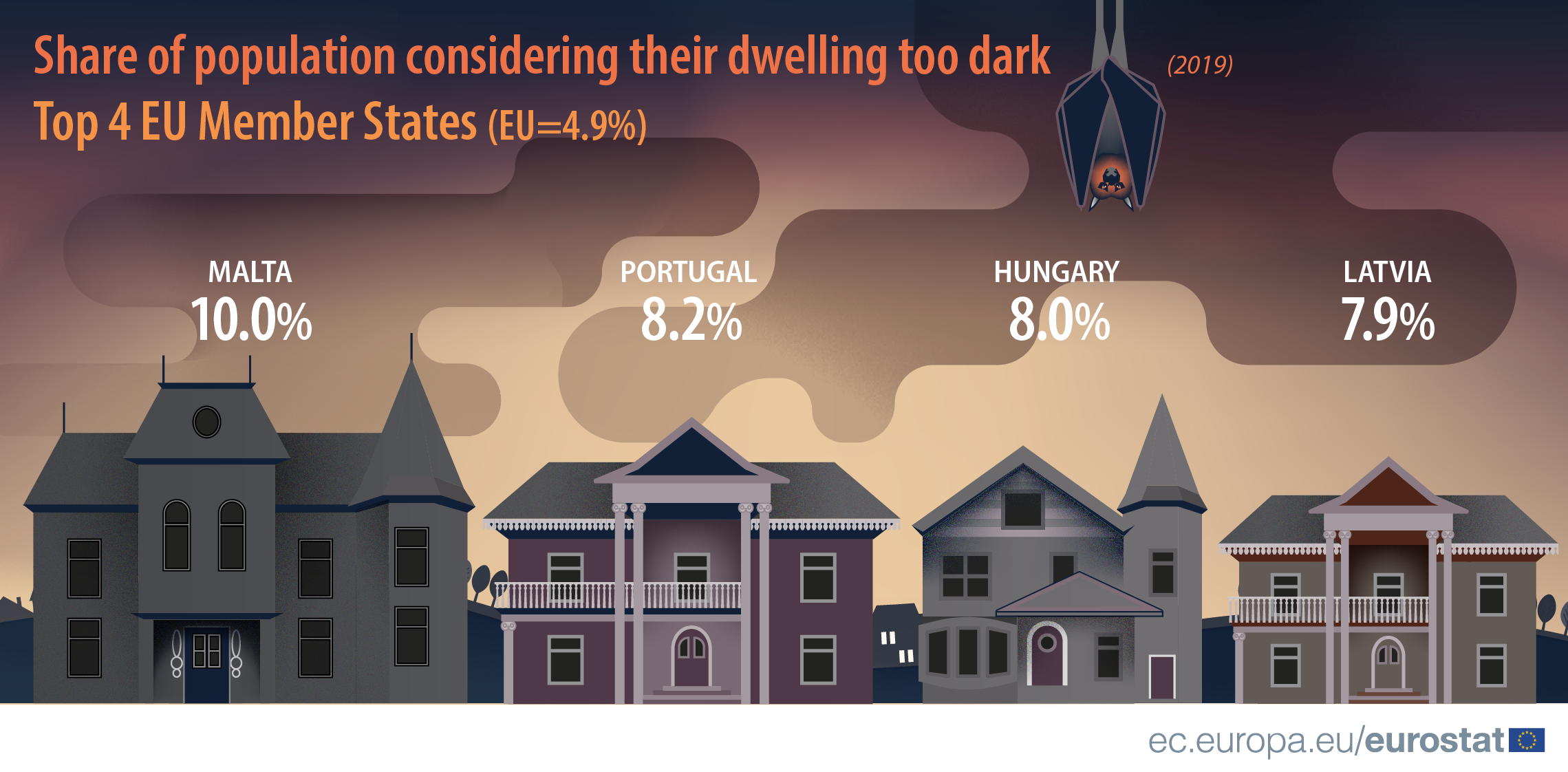 Source dataset: ilc_mdho04
One in ten people considered their dwelling too dark in Malta, which recorded the highest share among the EU Member States. Malta was followed by Portugal (8.2%), Hungary (8.0%) and Latvia (7.9%).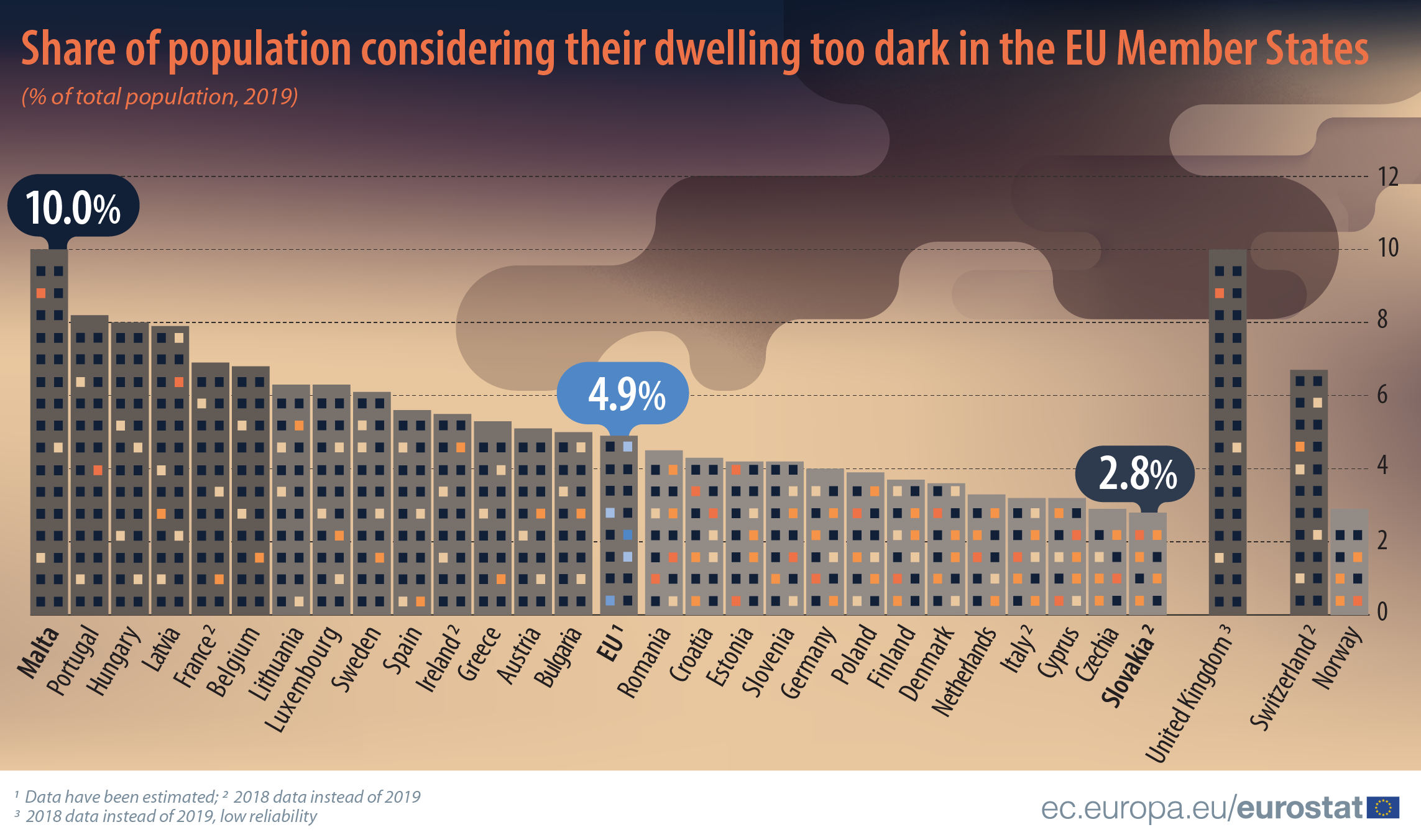 Source dataset: ilc_mdho04
In contrast, the lowest shares were recorded in Slovakia (2.8%, 2018 data), Czechia (2.9%), Italy (3.2%, 2018 data), Cyprus (3.2%) and the Netherlands (3.3%).
Note: The European Union (EU) includes 27 EU Member States. The United Kingdom left the European Union on 31 January 2020. Further information is published here.
To contact us, please visit our User Support page.
For press queries, please contact our Media Support.