Let's celebrate World Statistics Day today with some interesting figures. In 2019, there were 93 000 mathematicians, actuaries and statisticians employed in the EU, representing 0.05% of total employment. This of course includes the statisticians who calculated this number…
Compared with 2005, their number increased by 59% from 58 400. During the period 2005 to 2019, the lowest point was reached in 2011 with 57 100 people employed. This was immediately followed by a large rebound in 2012 to 70 800 people.
Men accounted for a majority of these jobs (57%) in 2019. This has been the case since 2005, with the exception of 2009 and 2010, when women accounted for 51% and 52% respectively.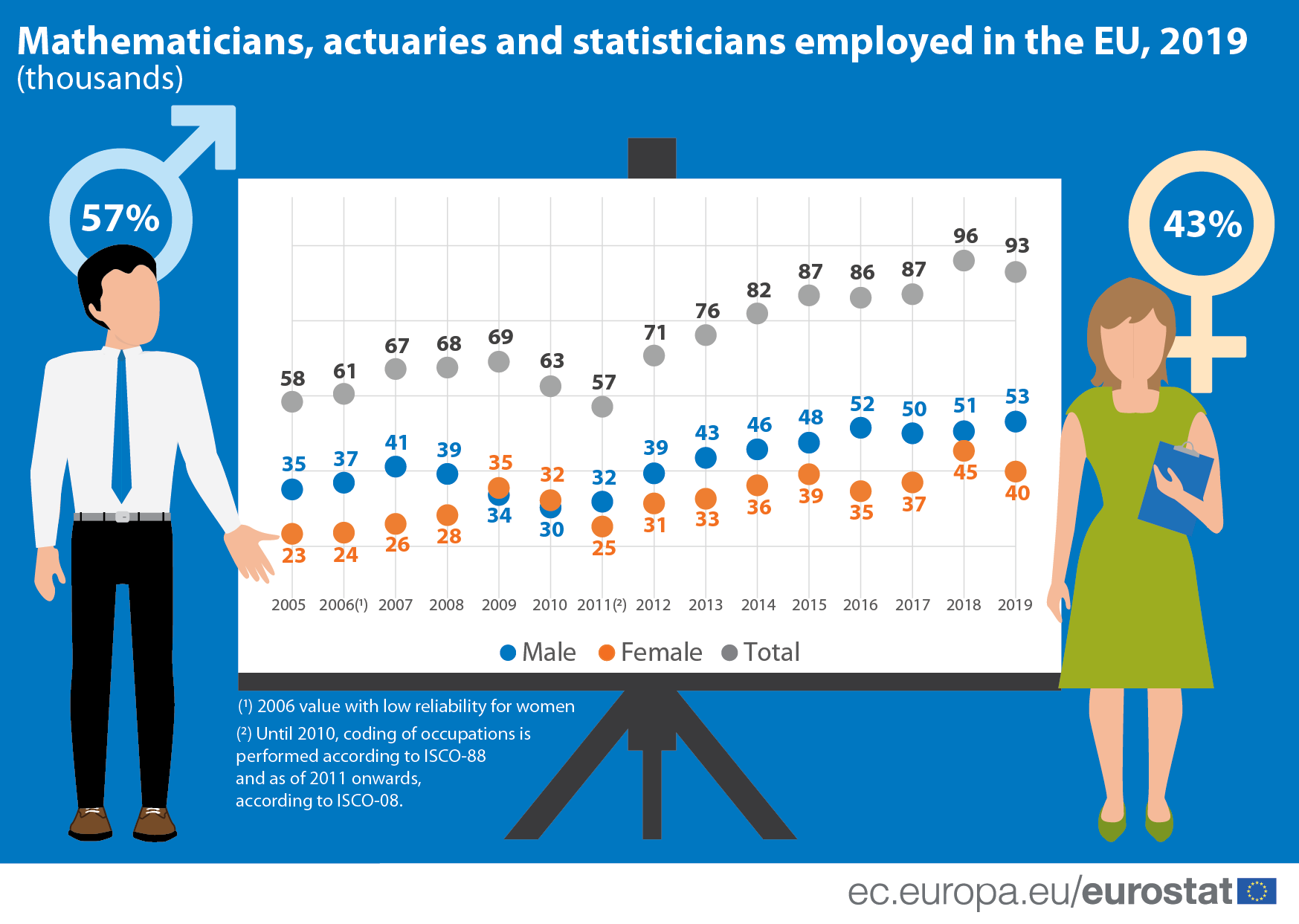 Source dataset:

special data extraction
To mark the occasion of World Statistics Day, we publish the 2020 edition of "Key figures on Europe – Statistics Illustrated", in three languages: English, German and French.
With intuitive visualisations and concise texts, this publication provides an insight into the situation and recent developments across the EU within the fields people & society, economy & business and environment & natural resources.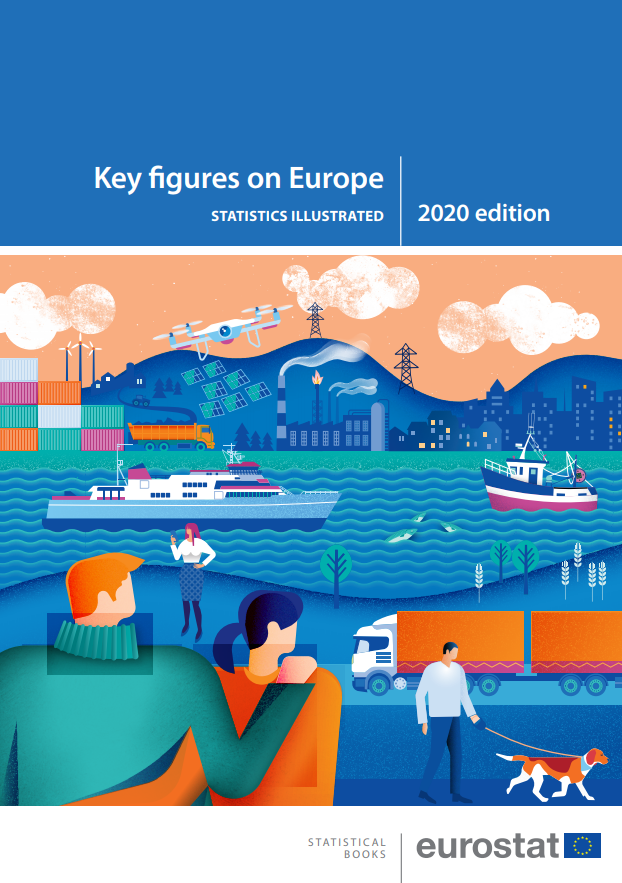 Do you want to have a quick and interactive overview of key aspects of the situation of your country? Do you want to compare your country to others?
'Key figures on Europe – Statistics visualised' are also available in a digital format.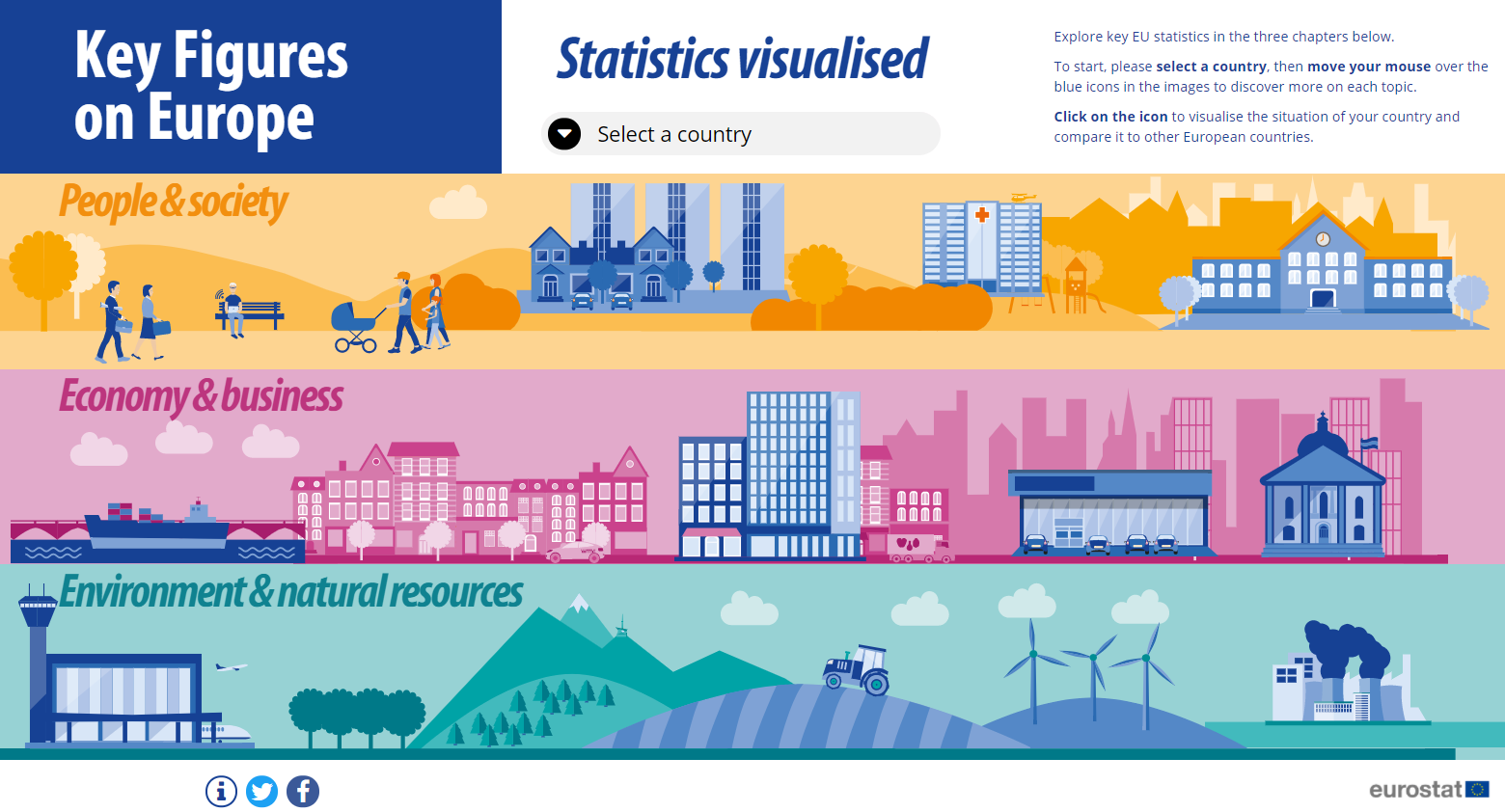 The different visualisation tools offer you a playful way to dig into selected indicators.
Have a nice World Statistics Day!
Notes: The European Union (EU) includes 27 EU Member States. The United Kingdom left the European Union on 31 January 2020. Further information is published here.
To contact us, please visit our User Support page.
For press queries, please contact our Media Support.