The Sustainable Development Goal (SDG 4) 'Quality education' seeks to ensure access to equitable and quality education through all stages of life. Apart from formal qualifications, SDG 4 also aims to increase the number of youth and adults having relevant skills for employment, decent jobs and entrepreneurship.
Visualise your country's situation
Do you know how many people in your country have completed tertiary education? Or how many adults recently participated in a learning activity? How has the percentage of young people who drop out of school early developed in your country since 2002?
The various visualisation tools in our interactive digital publication 'SDGs & me' will help you to easily explore and evaluate the situation of your country and compare it to others. Select your country from in the header below and choose different indicators of SDG 4 to find out more:
To know more about the situation in the EU as a whole, have a look at our infographic: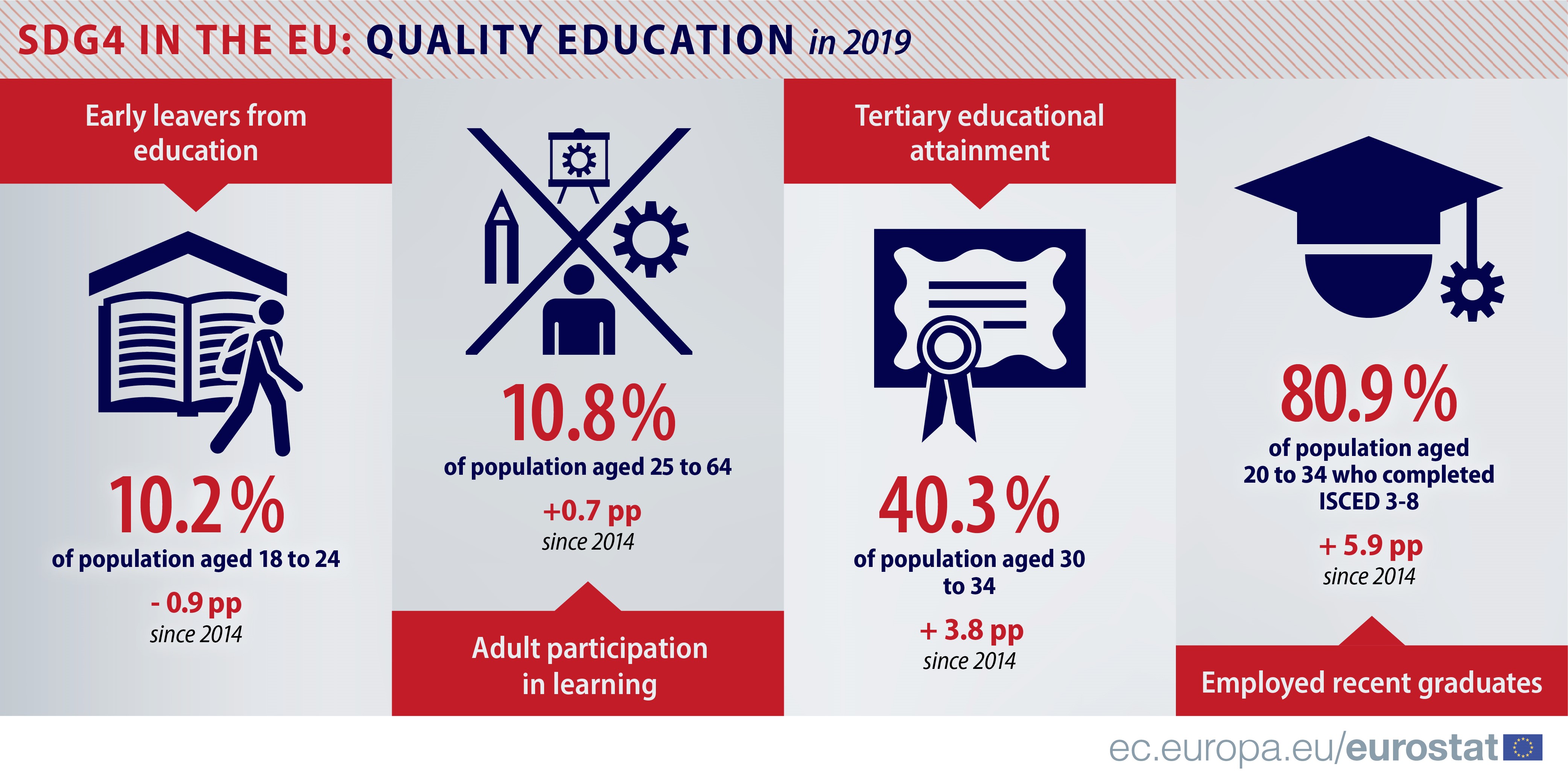 This news is published on the occasion of the 'World Youth Skills Day' celebrated each year on 15 July.
More information on SDGs in an EU context:
Note: The European Union (EU) includes 27 EU Member States. The United Kingdom left the European Union on 31 January 2020. Further information is published here.
To contact us, please visit our User Support page.
For press queries, please contact our Media Support.