There are large variations in how much freshwater different EU Member States abstract for public supply. In 2017, the largest amounts were in Greece (179 m³ per person; 2016 data) and Italy (157 m³ per person), well ahead of Ireland (128 m³ per person) and Bulgaria (124 m³ per person). In contrast, in Malta it was just 31 m³ per person.
The vast majority of EU Member States abstracted between 45 and 89 m³ freshwater per person for public supply in 2017.
The amount abstracted in each country depends on the available water resources, demand, abstraction practices, climate, and the industrial and agricultural structure. Specific national conditions can also influence the volumes, such as the scale of leaks and other losses from the water network and the costs of using water from the public supply.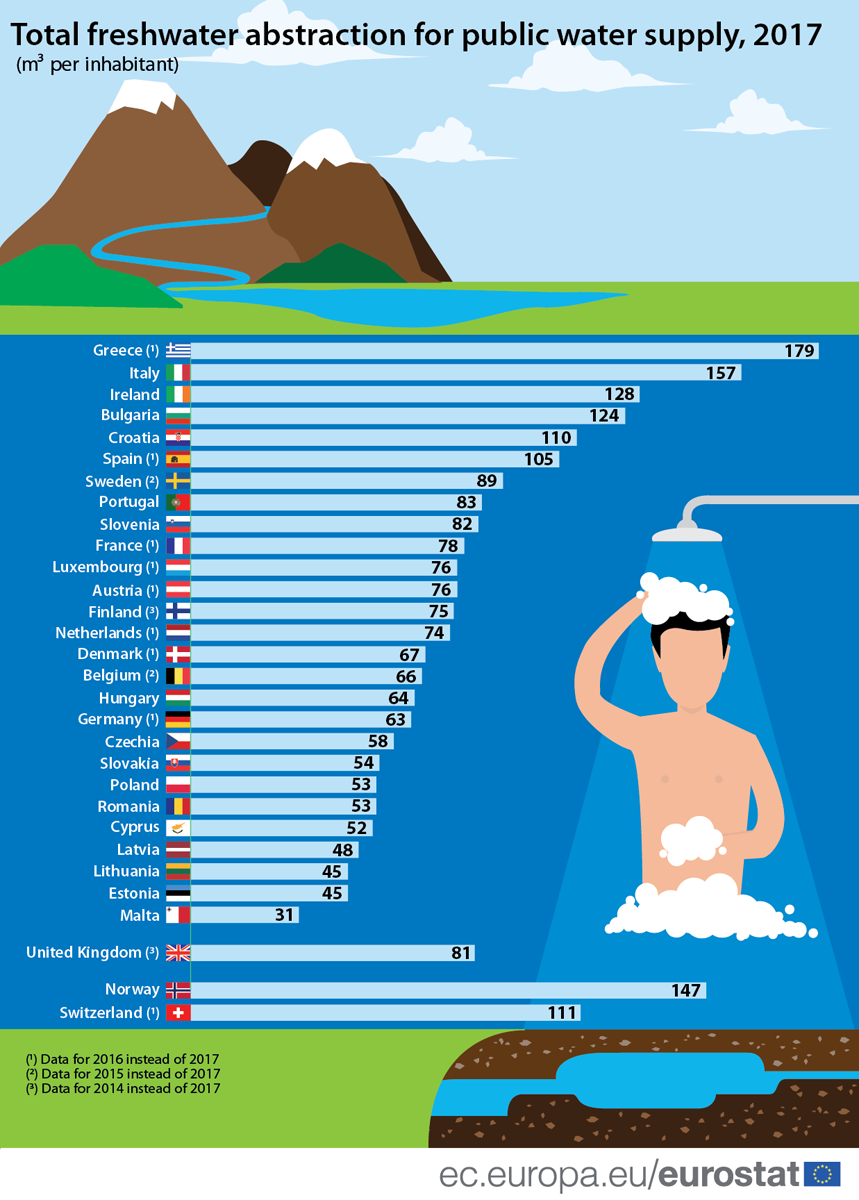 For more information on statistics available in this area, take a look at the overview of
water statistics
.
Note:
The European Union (EU) includes 27 EU Member States. The United Kingdom left the European Union on 31 January 2020. Further information is published here.
This article marks the United Nations World Water Day, 22 March, which focuses on water and climate change – and how the two are inextricably linked.
To contact us, please visit our User Support page.
For press queries, please contact our Media Support.