In 2018, 82% of recent graduates were employed. In other words, 82% of young people aged 20-34 who had successfully obtained at least an upper secondary level of education in the past 1-3 years and are not in further education were in employment.
This figure has increased for five years in a row, up from a relative low of 75% in 2013, recorded in the aftermath of the global financial and economic crisis.
In 2018, the employment rate for recent graduates reached 90% or higher in 75 NUTS level 2 regions concentrated across much of Czechia, Germany, the Netherlands, Austria and Sweden, with the south-east German region of Niederbayern recording the highest regional employment rate for recent graduates (98%).
In contrast, less than one third of recent graduates were in employment in four EU regions. Three were in southern Italy: Sicilia (27%), Basilicata and Calabria (both 31%), and one region in central Greece: Sterea Ellada (32%; low reliability).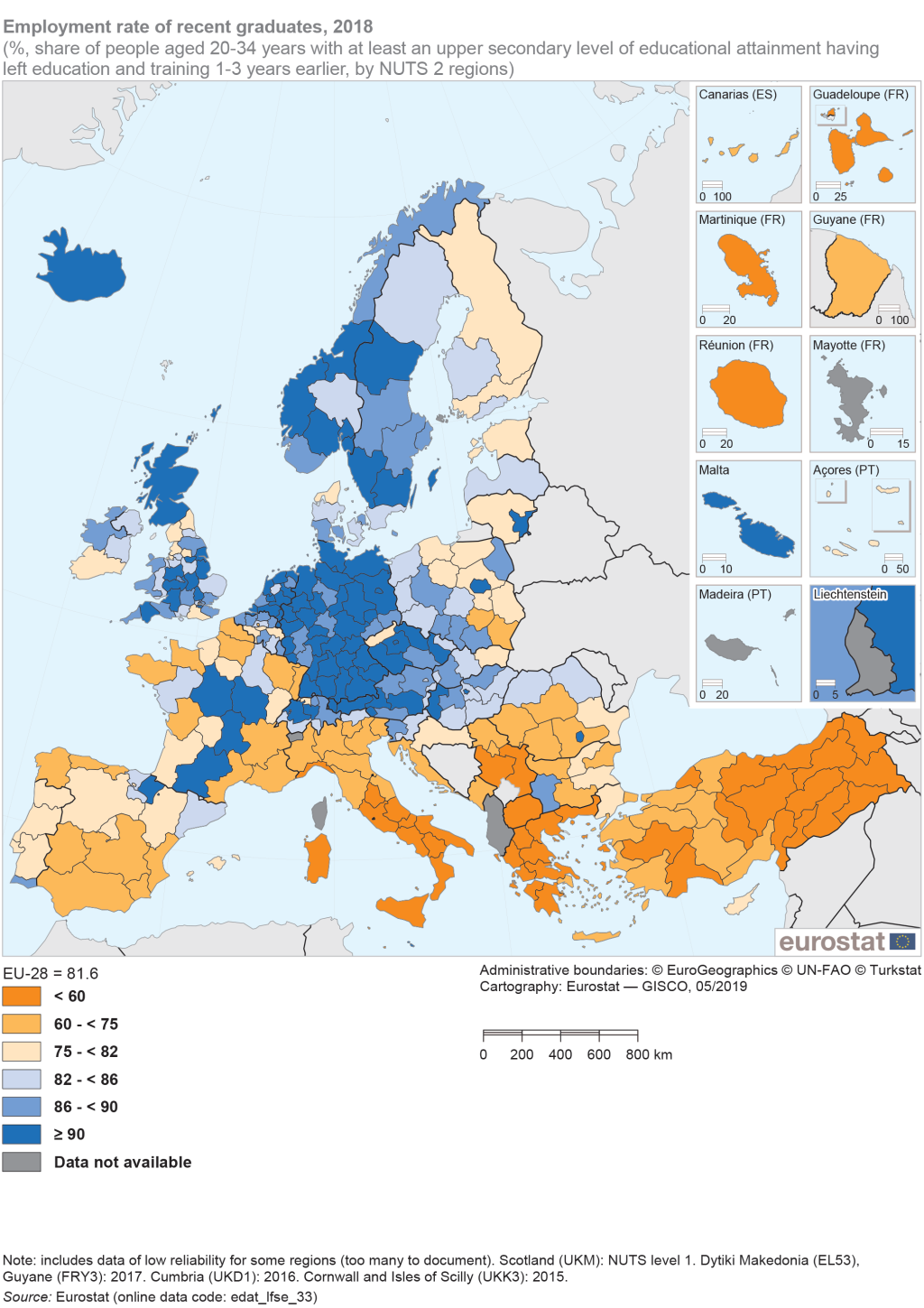 The source dataset is accessible here.
Want to know more about education and training statistics at regional level? You can find more information in the dedicated chapter of the Eurostat regional yearbook 2019.
This news is published on the occasion of International Students' Day (17 November).
For more information:
To contact us, please visit our User Support page.
For press queries, please contact our Media Support.