Following the publication of the online version of Eurostat regional yearbook 2019, the print version is now also available. You can order your free copy from website of the Publications Office of the European Union here.
The Regional yearbook 2019 gives a detailed picture of a broad range of statistical topics for the regions of the EU Member States. It also includes the regions of the EFTA and candidate countries where available.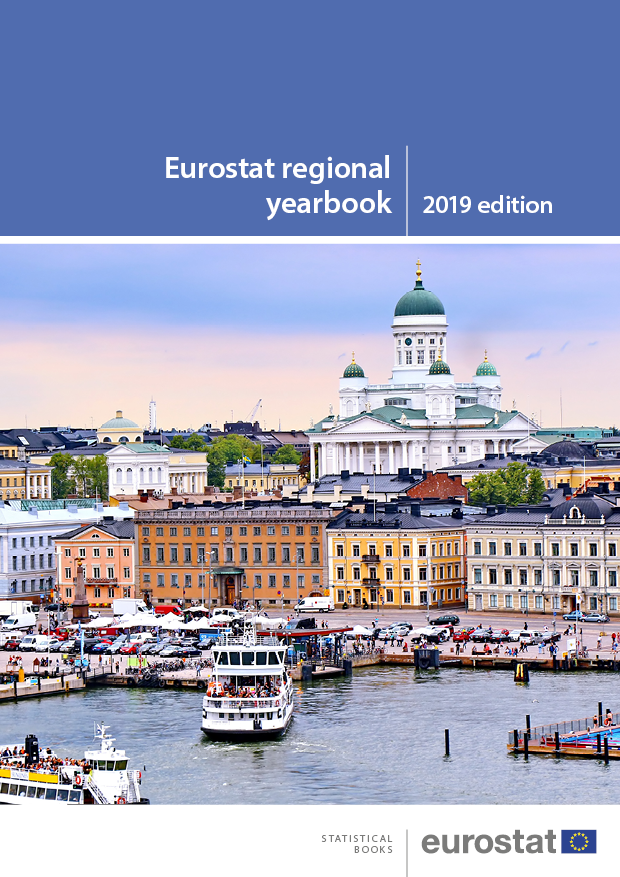 It presents statistics on population, health, education and training, the labour market, the economy, structural business statistics, research and innovation, the digital economy and society, tourism, transport and agriculture. It also includes a chapter on EU cities and a chapter on regional socioeconomic developments.
In addition to the Regional yearbook, Eurostat offers three interactive applications to help visualise and analyse regional and local data: Regions and cities illustrated, the Statistical atlas, and My region, which also exist as a My region mobile phone application).
For more information on the statistics available on regions and cities, take a look at Eurostat's overview here.
This news item is published on the occasion of the European Week of Regions and Cities, which takes place from 7-10 October 2019 at Square Brussels - Mont des Arts in Brussels. Eurostat stand will be in room Agora (level -2).
To contact us, please visit our User Support page.
For press queries, please contact our Media Support.