Who is working in the tourism industries air transport, accommodation and travel agencies & tour operators? There is a larger share of women (59%) compared with total employment (46%), a greater proportion of young people (12% compared with 8%) and also a larger share of people working part-time (24% compared with 20%). In addition, these tourism industries also create jobs for those with a low level of education, with a share of 19% compared with 17% for total employment. On the other hand, there is a higher share of people working with contracts with a limited duration in these industries (23%) compared with total employment (14%).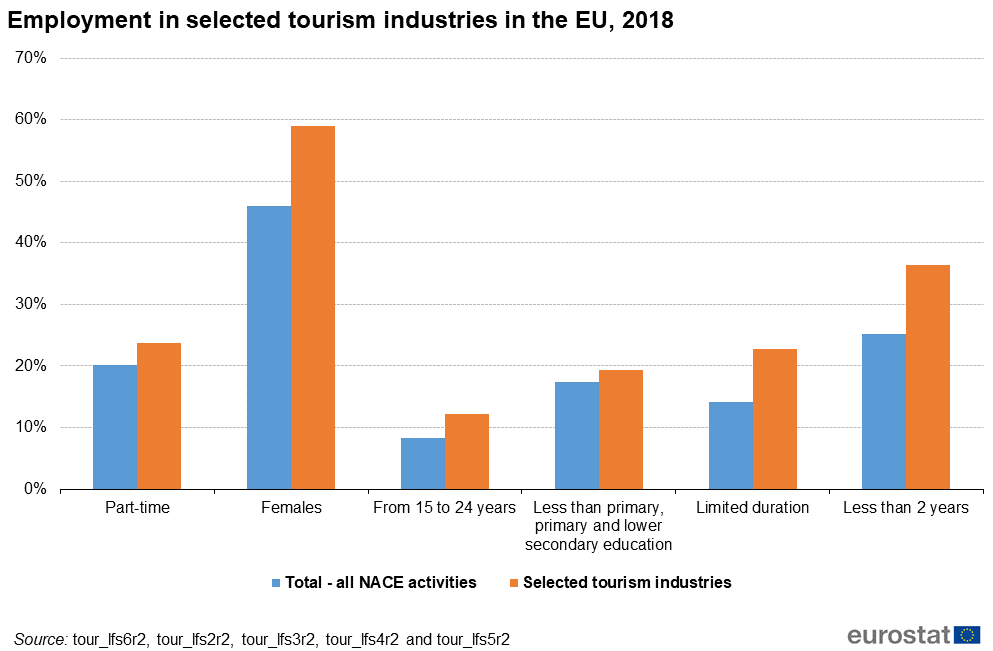 This news is published in connection with the World Tourism Day 2019 concentrating on tourism and jobs.
To contact us, please visit our User Support page.
For press queries, please contact our Media Support.