Christmas trees, toys, candles, food treats….we're guessing you might be right in the middle of your preparations for Christmas. But take a break from the busyness to reflect: do you know which EU Member States are the main suppliers of these typical Christmas products exported within the EU?
Find out with our festive-themed infographic below illustrating the top intra-EU exporters of selected Christmas goods*.
Eurostat wishes you a jolly good Christmas and a happy 2019!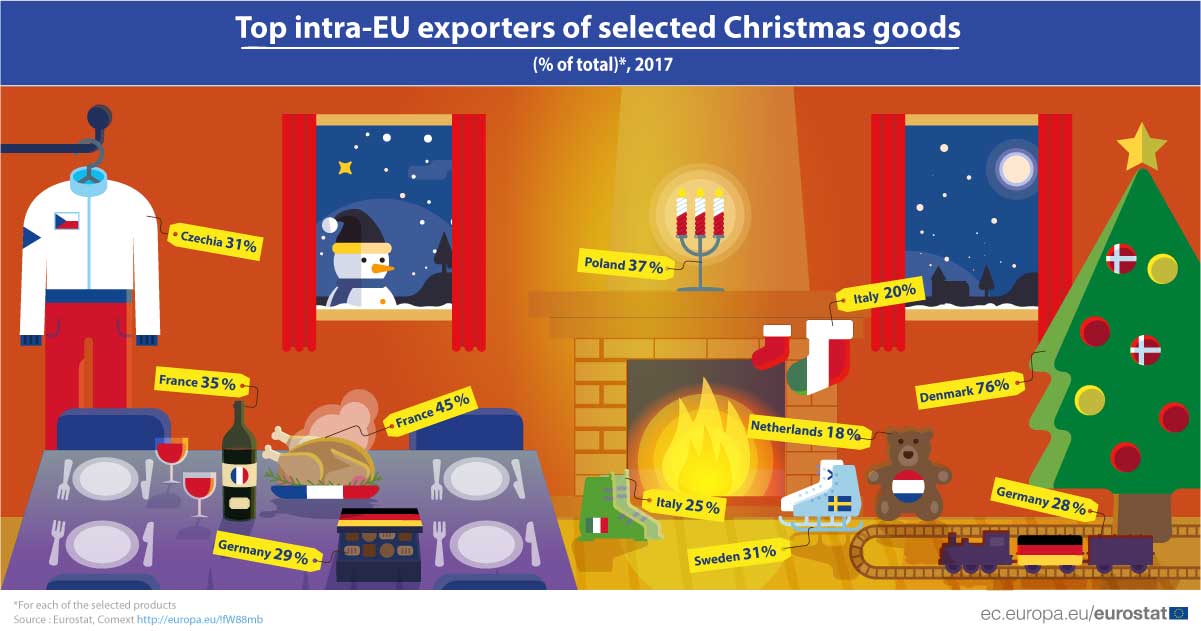 *Christmas trees, candles, turkey, chocolate, wine, teddy bears, electric trains, ski suits and boots, ice skates and socks.
For more information please contact us: estat-user-support@ec.europa.eu.