Tertiary education (ISCED levels 5-8) builds on secondary education - it is offered by universities, vocational establishments, institutes of technology and other institutions that award academic degrees and/or professional certificates.
In 2017, almost one third (31 %) of the European Union (EU) working-age population possessed a tertiary level of educational attainment. This was 8 percentage points higher than the corresponding share from a decade earlier and almost 1 point higher than a year before.
At the regional level, there were eleven NUTS level 2 regions where the majority of the population aged 25-64 had a tertiary level of educational attainment. Four of the top five regions were in the United Kingdom, with "Inner London – West" having the highest share of the working-age population (71 %). The region "Prov. Brabant Wallon", close to Brussels, was also among the top five, with 57 % possessing a tertiary level qualification.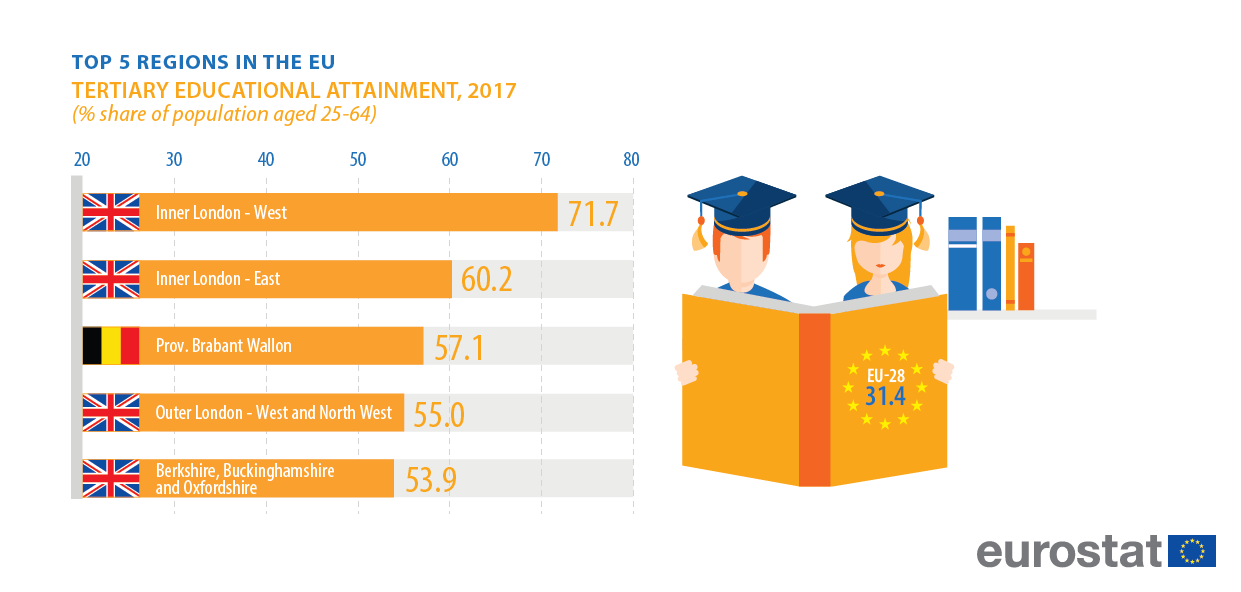 The figures for all NUTS 2 level regions can be accessed here.
For more statistics on education:
Eurostat web page on education statistics
Education and training statistics at regional level
To contact us: estat-user-support@ec.europa.eu