Did you know that 63% of Slovenia is covered with forests and other wooded land?
Slovenia has one of the lowest infant mortality rates in the EU (2 deaths per 1000 live births) and one of the lowest marriage rates (3.2 marriages per 1000 people).
As travel destinations, Slovenians prefer their own country (40% of trips) or Croatia (36%).
To mark the Statehood Day of Slovenia (25 June), please find below a selection of facts and figures that we hope you will find interesting.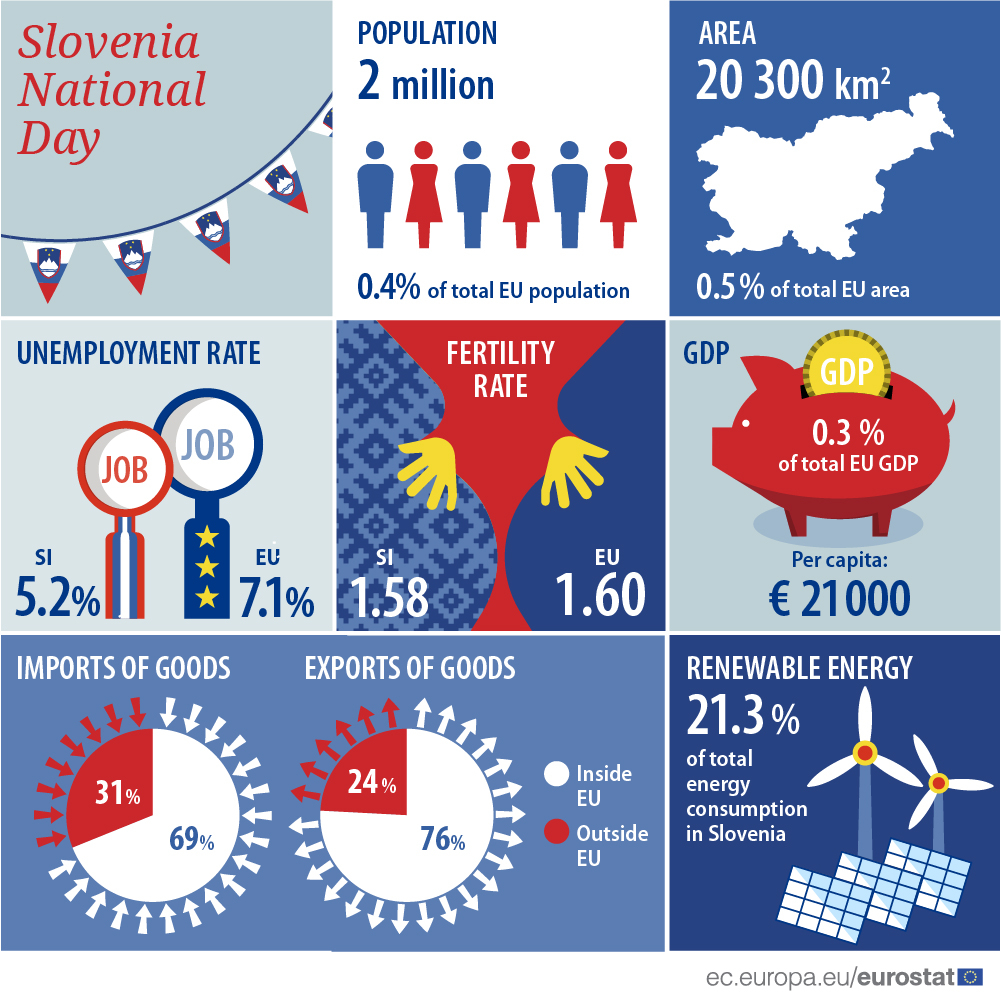 To contact us: estat-user-support@ec.europa.eu.