Did you know that of the EU's capital cities, København (Copenhagen) has the second largest share of people who are most satisfied with life in their city (97%) and the third highest share of people happy with their job (78%)? Denmark also has the highest number of single parent households (30%) in the EU. Danes like e-government: 89% of people in Denmark use the internet in their dealings with public authorities, the highest share in the EU. With a price level 141% of the EU average, Denmark is the most expensive country in the EU. It also has the highest tax rate on energy: 402 euro per tonne of oil equivalent, compared to the EU average of 235 euro. Denmark is one of the EU leaders in recycling packaging waste (74%).
To mark Denmark's National Day (5 June), please find below a selection of facts and figures that we hope you will find interesting.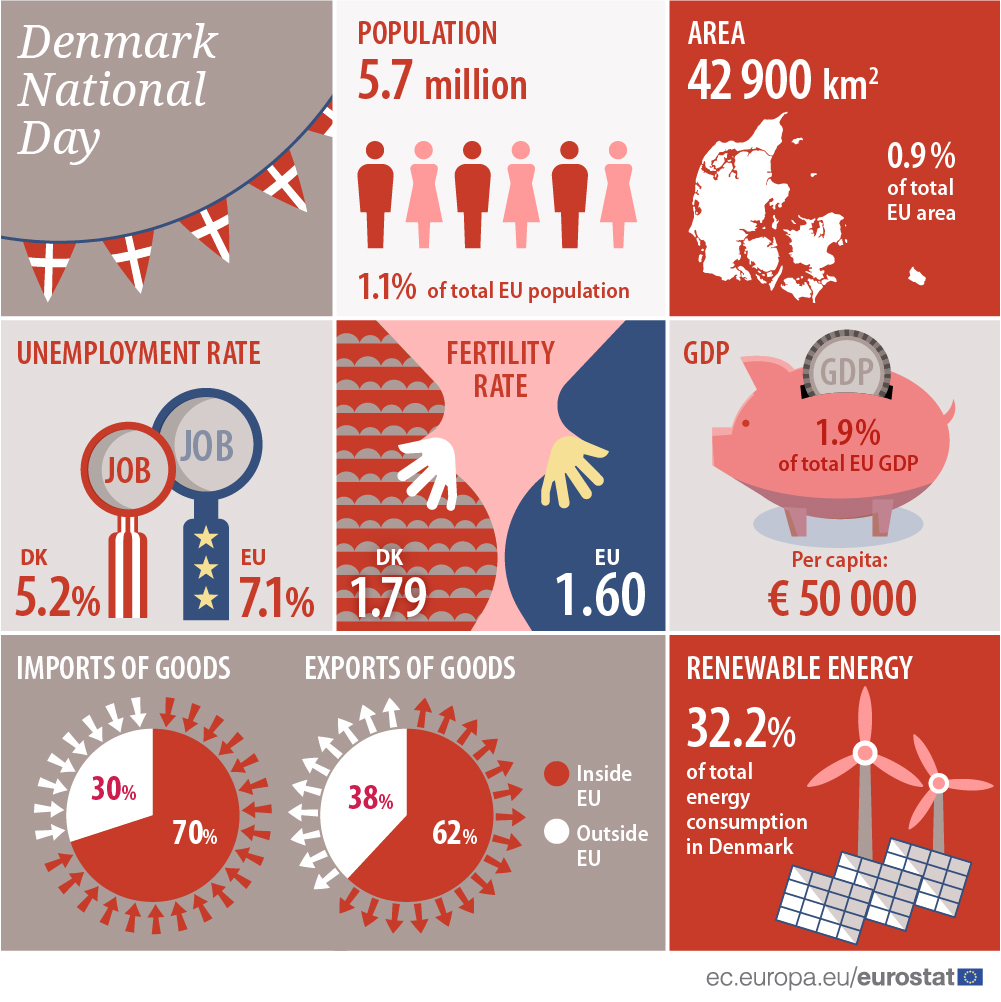 For more information please contact us: estat-user-support@ec.europa.eu.