Estonia is one of the least populous (1.3 million inhabitants) and greenest countries) in the EU. Nearly 60% of its land area is covered by woodland.
Estonians like e-government: 78% of people in Estonia use the internet for interacting with public authorities. It also has the lowest energy dependency in the EU: it imports only 6.8% of its energy consumption.
24 February is Estonia's National Day and this year Estonia also celebrates its 100th anniversary.
To mark this special day Eurostat publishes a selection of facts and figures that we hope you will find interesting.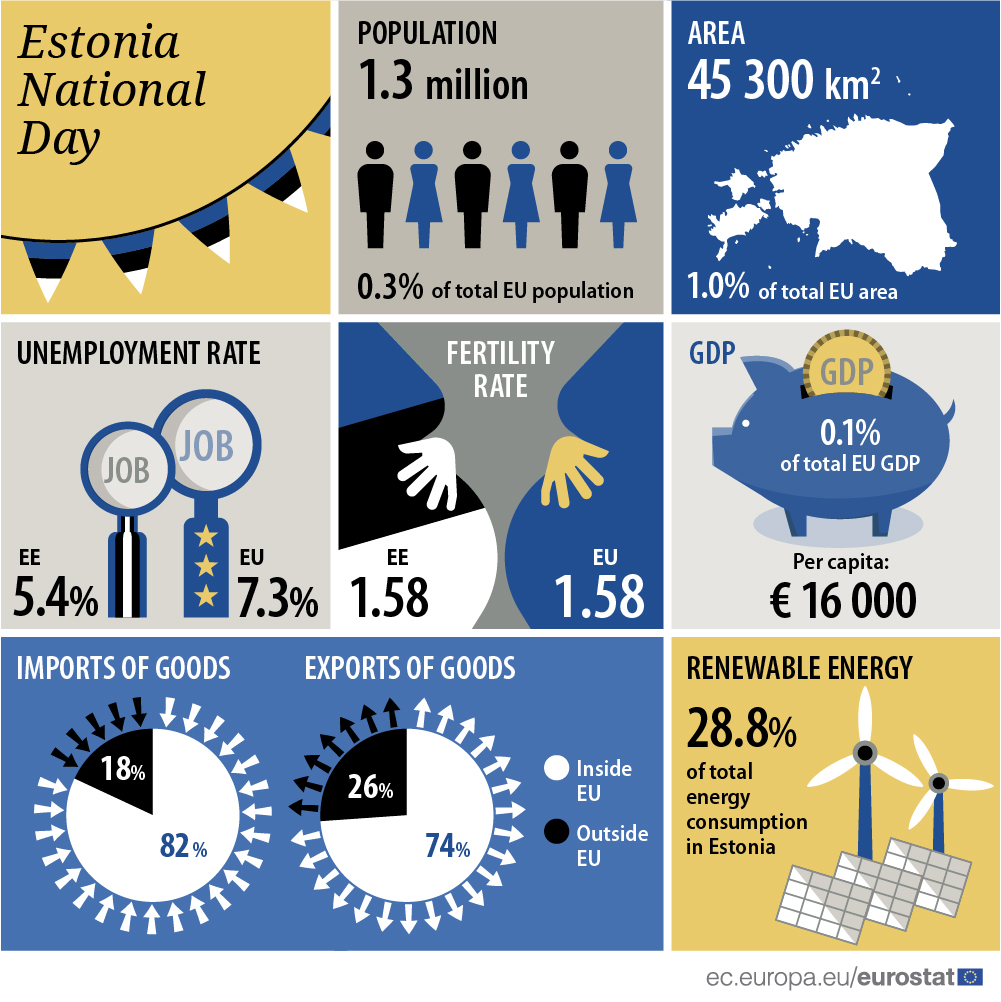 For more information please contact us: estat-user-support@ec.europa.eu.