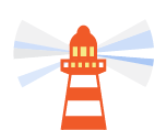 The number of pharmacists per inhabitant varied widely among the EU Member States. In 2015, Malta recorded the highest number of practising pharmacists (129 per 100 000 inhabitants), followed by Belgium (121), Spain (119) and Italy (115).
The majority of the Member States reported 50 - 110 pharmacists per 100 000 inhabitants, although the Netherlands (21) was below this range.
To read more interesting facts and find out the background information, please go to the Statistics Explained article on Healthcare personnel statistics - dentists, pharmacists and physiotherapists.