The share of early leavers from education and training (aged 18-24) – colloquially referred to as 'early school leavers' – has steadily decreased in the European Union (EU) over past years, from 17.0% in 2002 to 10.7% in 2016. Fewer young women (9.2% in 2016) leave education and training early than young men (12.2%). The Europe 2020 target is to reduce the rates of early school leaving in the EU to below 10% by 2020.
This news item marks today's International Literacy Day.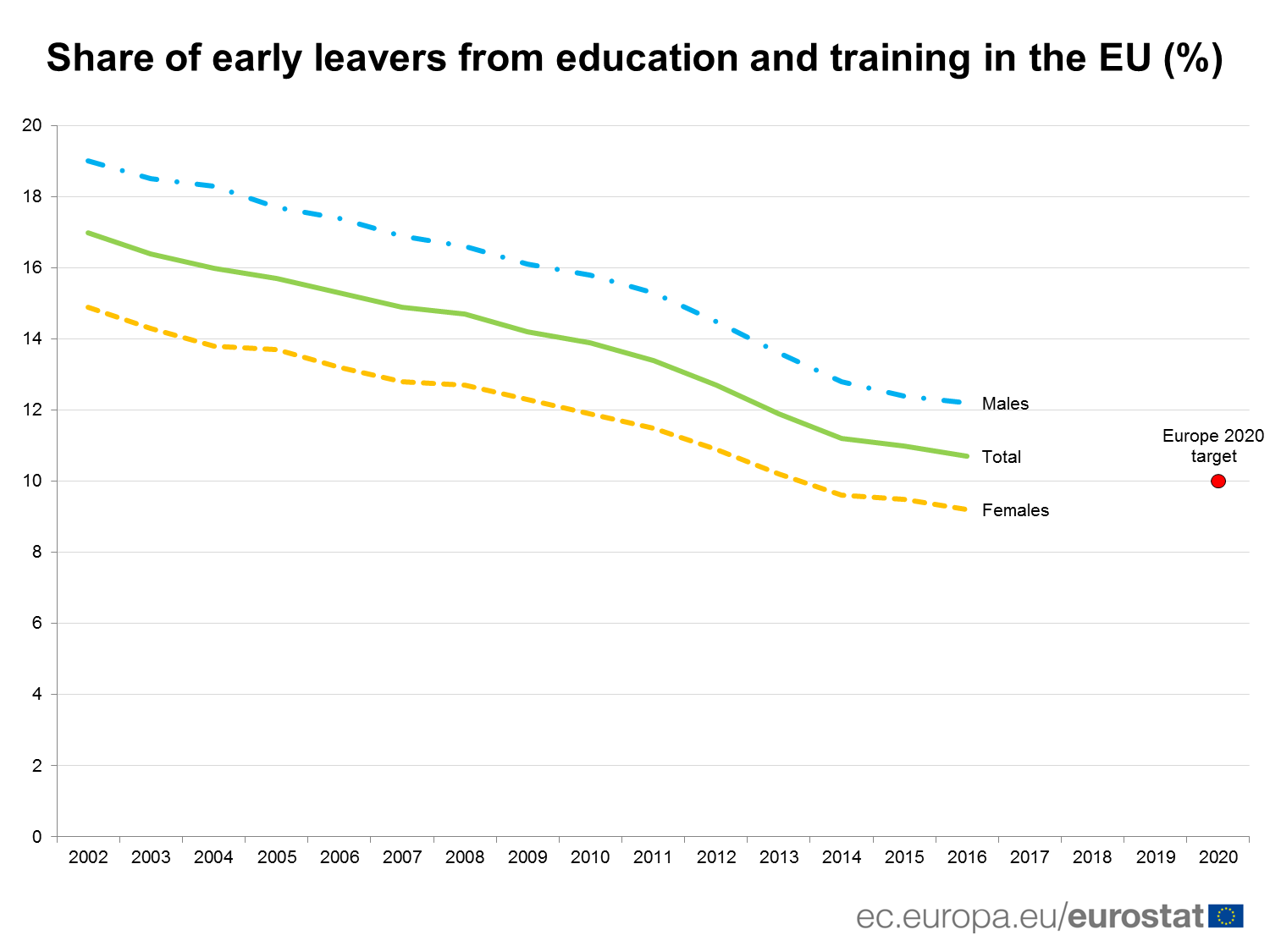 Lowest share of 'early school leavers' in Croatia, highest in Malta and Spain
Compared with 2006, the proportion of early leavers from education and training decreased in 2016 in all Member States for which the time-series is available, except in the Czech Republic, Romania and Slovakia.
In 2016, the lowest proportions of early leavers from education and training were observed in Croatia (2.8%), Lithuania (4.8%), Slovenia (4.9%), Poland (5.2%) and Luxembourg (5.5%), while the highest shares were recorded in Malta (19.6%), Spain (19.0%) and Romania (18.5%).
Fifteen Member States have already met their 2020 national target for this indicator: Belgium, Denmark, Ireland, Greece, France, Croatia, Italy, Cyprus, Latvia, Lithuania, Luxembourg, the Netherlands, Austria, Slovenia and Finland.
In 2016, the share of early leavers from education and training was lower for women than for men in every EU Member State, except in Bulgaria, the Czech Republic and Romania.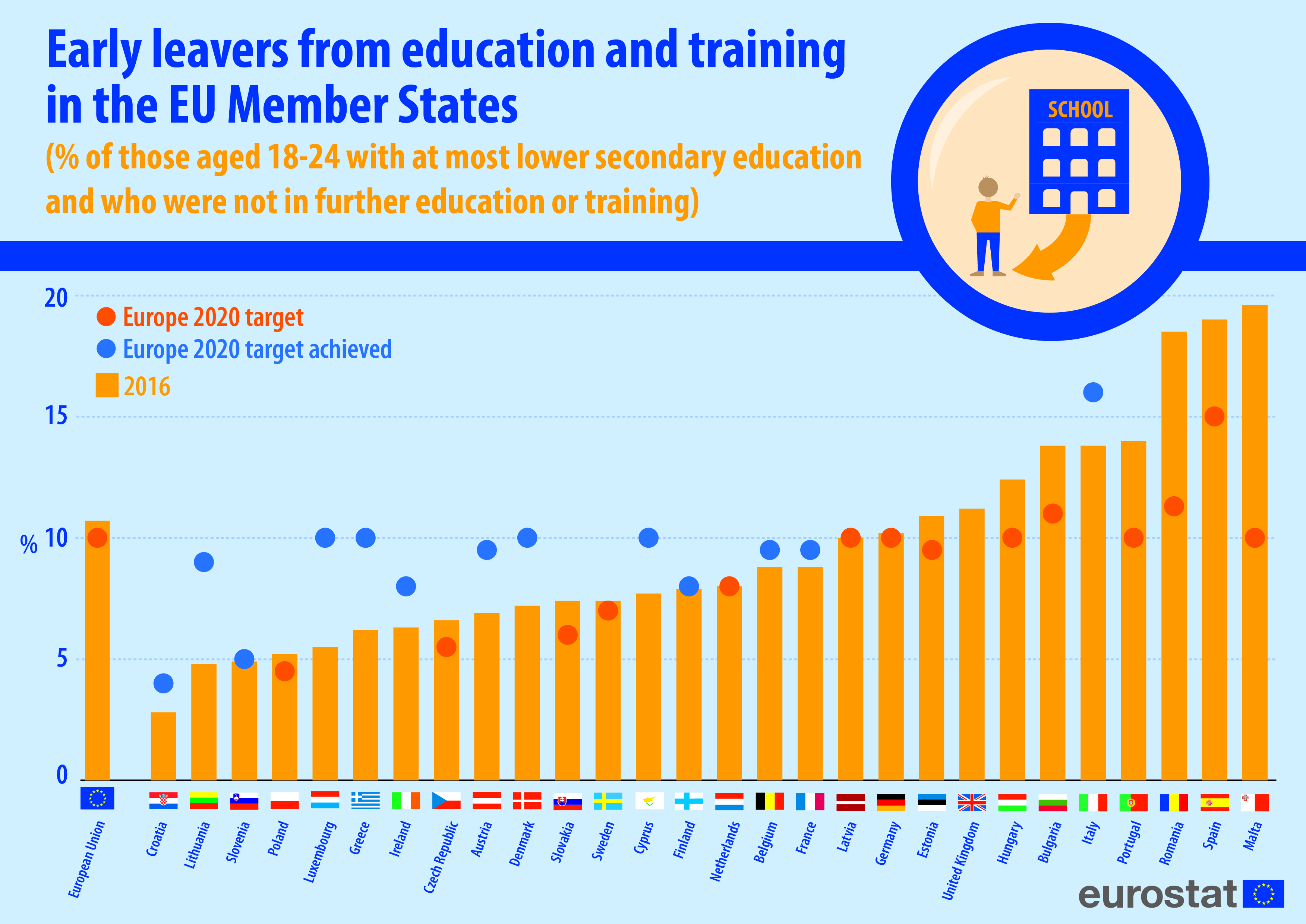 No national target exists for the United Kingdom. The source dataset can be found here.
The indicator early leavers from education and training is defined as the percentage of the population aged 18-24 with at most a lower secondary education and who were not in further (formal or non-formal) education or training during the four weeks preceding the survey. 'At most lower secondary education' refers to ISCED (International Standard Classification of Education) 2011 level 0-2 for data from 2014 onwards and to ISCED 1997 level 0-3C short for data up to 2013. The change of ISCED has no impact on the comparability over time of this indicator for all Member States, except Estonia.