Last year, the European Union (EU) as a whole spent €75.5 billion on Official Development Assistance (ODA). This represents 0.51% of the EU's gross national income (GNI). This means that the EU has still not met its commitment, made in 2005, to spend 0.7% of GNI on Official Development Assistance by 2015.
However, the EU's ODA has increased for the fourth year in a row to reach its highest level to date. As a result, the EU has consolidated its place as the world's leading aid donor in 2016. In comparison, non-EU countries that are members of the Development Assistance Committee gave an average of 0.21% of their GNI to development aid.
This news item marks World Humanitarian Day (19 August).
Five Member States met the 0.7% target
In 2016, five EU Member States gave 0.7% or more of their gross national income to Official Development Assistance: Luxembourg (1.00%), Sweden (0.94%), Denmark (0.75%), Germany and the United Kingdom (both 0.70%).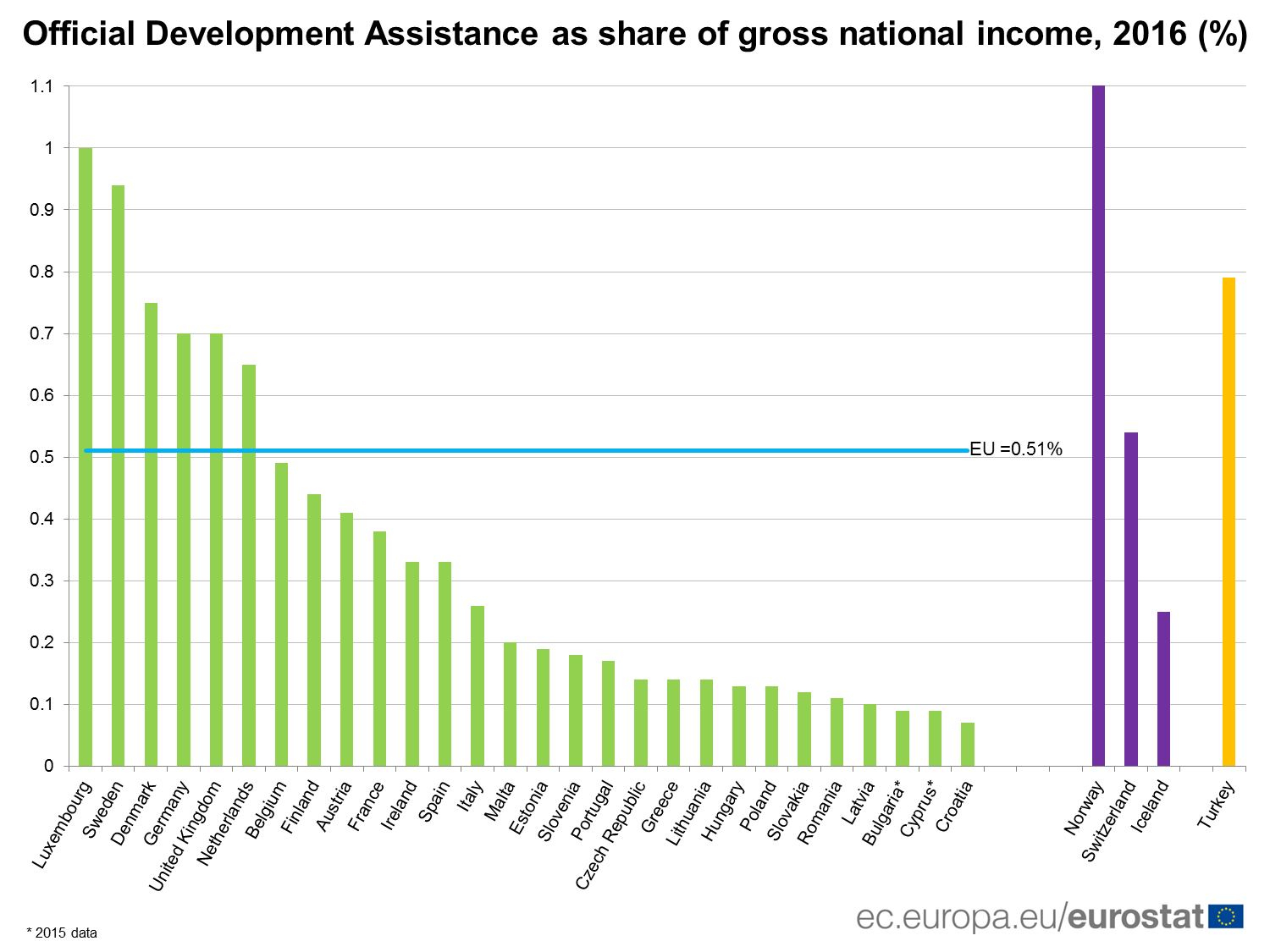 The source dataset can be found here.
Official Development Assistance consists of grants or loans given by the official sector with the aim of promoting economic development and welfare in recipient countries.