In recent years, the quantity of digital data created, stored and processed in the world has grown exponentially. Every second, governments and public institutions, businesses, associations and individuals generate series of digital imprints which, given their volume, variety and velocity, are referred to as 'big data'.
In 2016, around three-quarters of businesses located in the European Union (EU), which employed at least 10 people, had a website and almost half used social media. However, only 10% reported having analysed big data.
Of those who did analyse big data, the most popular sources of analysis were the geolocation data of portable devices, used by 47% of the businesses, and data generated from social media (45%). A third (33%) reported analysing their own big data obtained from smart devices and sensors, and a quarter (25%) used 'other sources'.
Highest share of businesses analysing big data in Malta, the Netherlands and Belgium
Among the EU Member States for which data are available, the analysis of big data was used by 15% or more of businesses in Malta and the Netherlands (both 19%), Belgium (17%), Finland and the United Kingdom (both 15%). On the other hand, 6% of businesses analysed big data in both Germany and Poland and only 3% in Cyprus.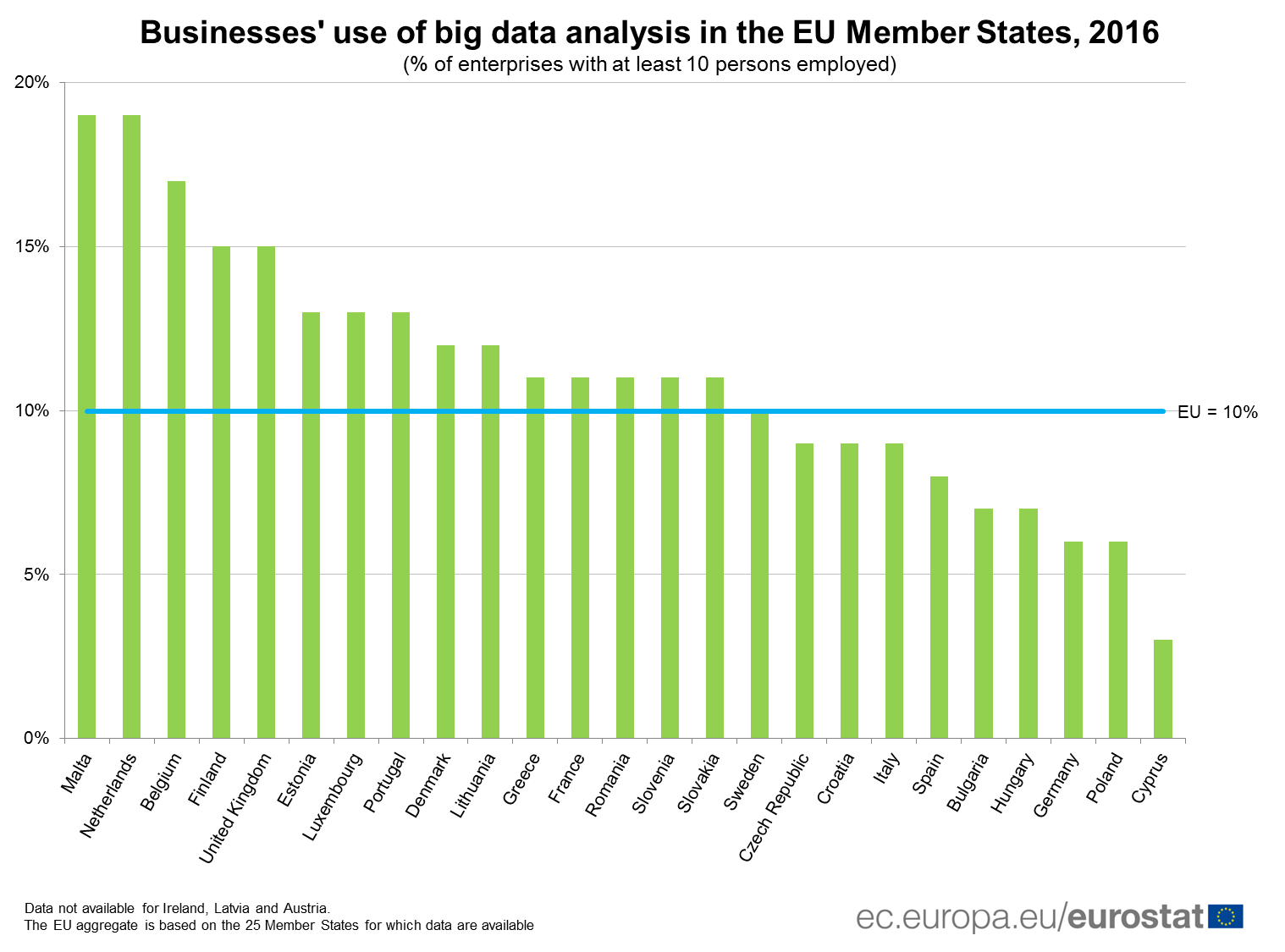 The source dataset can be found here.
This information is published by Eurostat on the occasion of the World Telecommunication and Information Society Day (17 May), whose theme this year is "Big Data for Big Impact".