In 2018, 5.0 million babies were born in the European Union (EU), a decrease compared with 5.1 million in 2017 and an increase compared with 4.4 million in 2001.
The fertility rate stood at 1.55 births per woman in the EU in 2018, a small decrease from its recent peak in 2016 (1.57), yet an increase compared with 2001 (1.43). The highest total fertility rate since the start of comparable time series was in 2010 (1.57), since then it fluctuated between 1.51 and 1.57.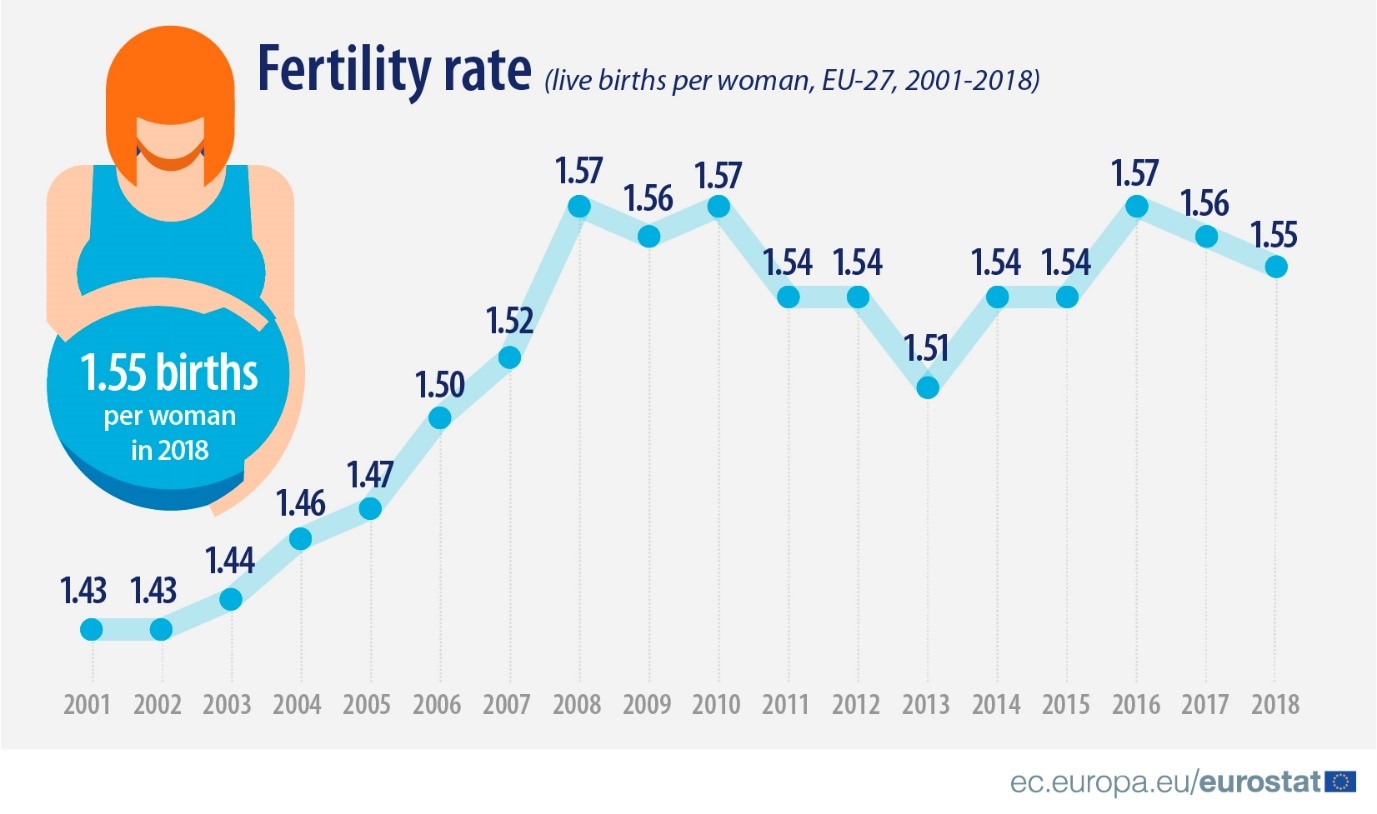 Source dataset: demo_find
Fertility rate highest in France
In 2018, France (1.88 births per woman) was the Member State with the highest total fertility rate in the EU, followed by Romania and Sweden (both 1.76), Ireland (1.75), Denmark (1.73) and Czechia (1.71).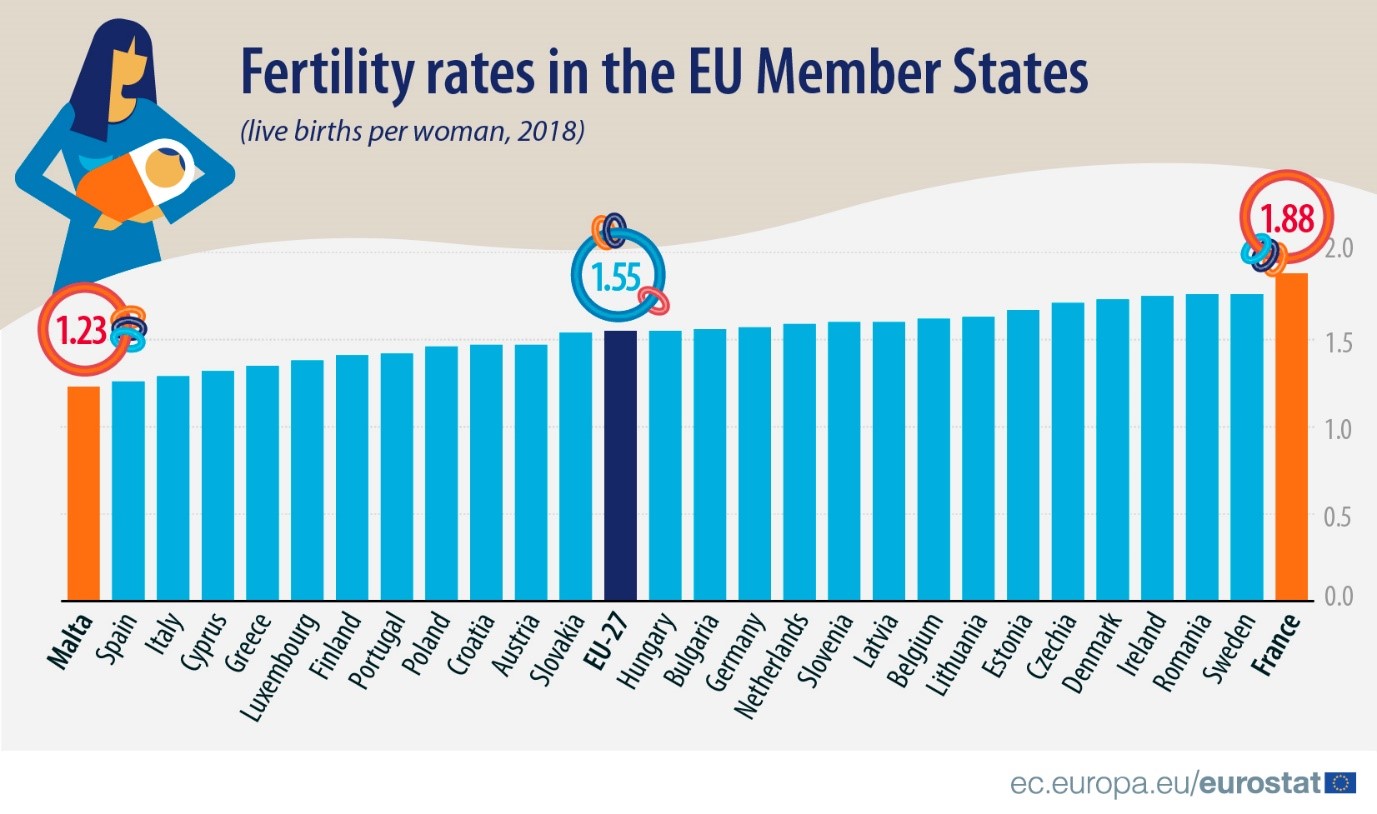 Source dataset: demo_find
In contrast, the lowest fertility rates were observed in Malta (1.23 births per woman), Spain (1.26), Italy (1.29), Cyprus (1.32), Greece (1.35) and Luxembourg (1.38).
For more information:
Note: The European Union (EU) includes 27 EU Member States. The United Kingdom left the European Union on 31 January 2020. Further information is published here.
To contact us, please visit our User Support page.
For press queries, please contact our Media Support.