In 2019, the United States was the largest partner for EU exports of goods (18% of total extra-EU exports) and second largest for EU imports of goods (12% of total extra-EU imports), after China (19%).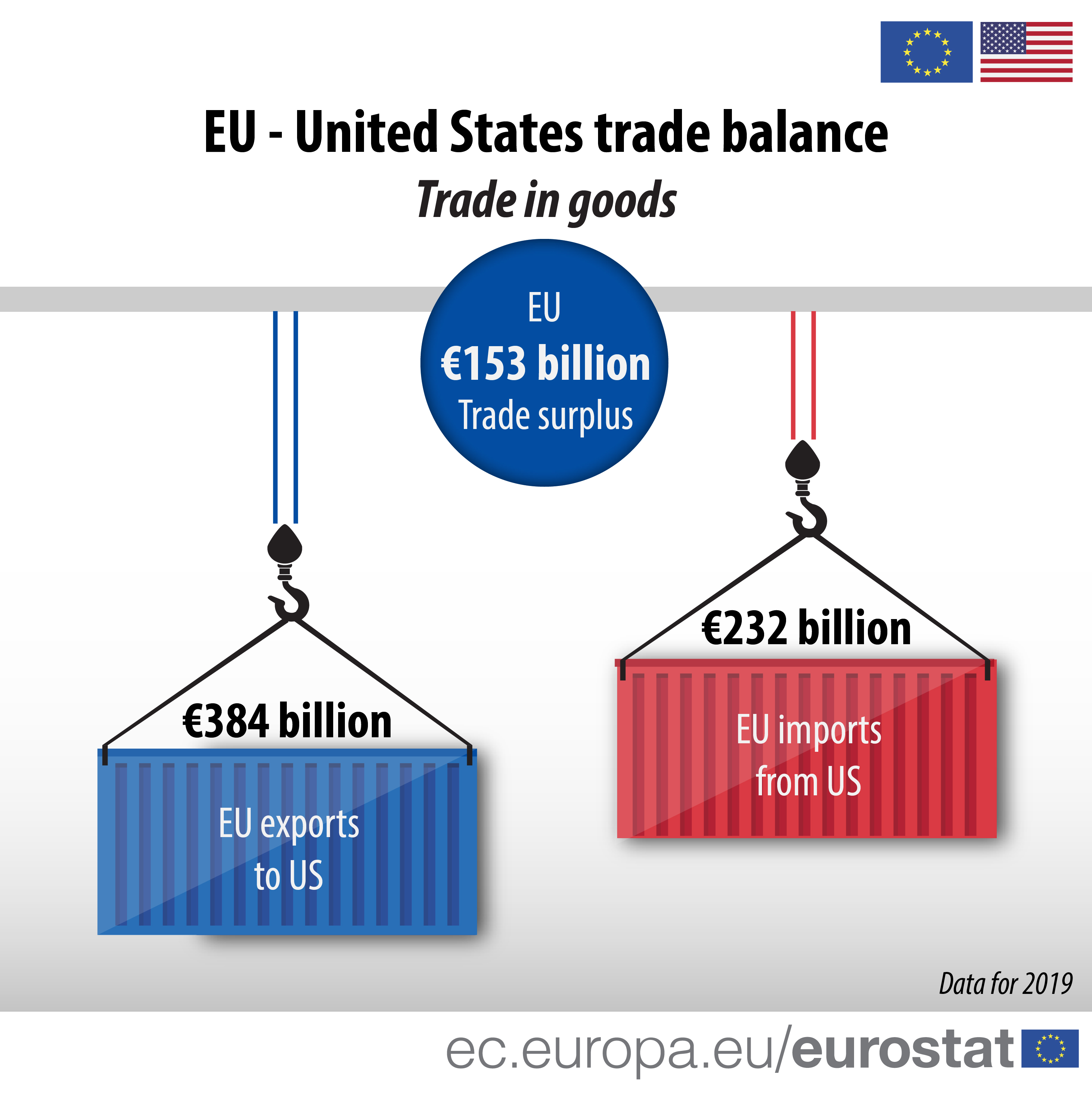 Looking at the period 2009 to 2019, the EU had a trade in goods surplus (meaning larger exports than imports) with the United States. This trade surplus has fluctuated slightly but has increased overall during the period and reached €153 billion in 2019.
Source dataset: ext_st_eu27_2020sitc and DS-018995
For both EU exports and imports of goods with the United States, 'machinery and vehicles', 'chemicals' and 'other manufactured goods' dominate. Together these manufactured goods accounted for 88% of EU exports of goods to the United States and 80% of EU imports of goods from the United States.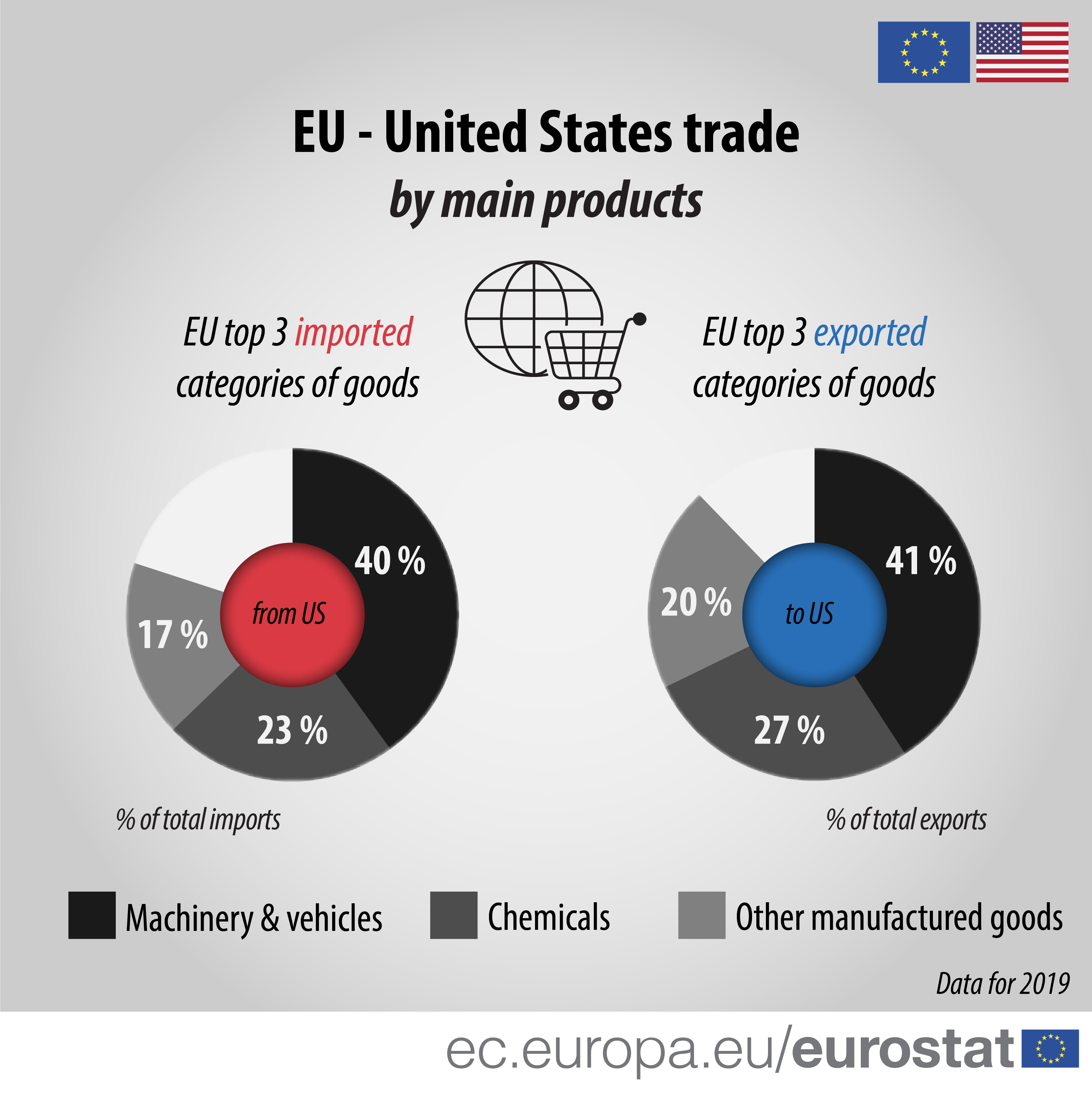 Among the EU Member States, the three largest importers from the United States were Germany (€ 54 173 million), the Netherlands (€ 43 982 million) and France (€ 31 956 million). The three largest exporters to the United States were Germany (€ 119 397 million), Ireland (€ 46 687 million) and Italy (€ 45 584 million).
Note: The European Union (EU) includes 27 EU Member States. The United Kingdom left the European Union on 31 January 2020. Further information is published here.
For further information:
To contact us, please visit our User Support page.
For press queries, please contact our Media Support.