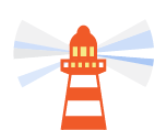 The share of people in the EU working in the field of culture that had a tertiary level of educational attainment (59%) was considerably higher than the average recorded for the whole economy (35%). In 2018, in 24 of the EU Member States, more than half of all people in cultural employment had a tertiary level of education, with the highest shares in Cyprus (77.5%), Luxembourg 74.5%), Belgium (73.2%) and Spain (71.4%).
In four other countries (Romania, Czechia, Malta and Italy), the share was within the range of 45-50%.
Read more about cultural employment in the Statistics Explained article Culture statistics – cultural employment. This article is part of a publication on Culture statistics: in form of Statistics Explained articles released today and as a pdf/paper publication to be released later in October 2019.
To contact us, please visit our User Support page.
For press queries, please contact our Media Support.