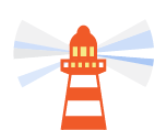 The European Union (EU) is the largest partner for trade in goods with Africa, ahead of China, India, the United States and the United Arab Emirates. Since 2015, the EU has had a trade in goods surplus with Africa, peaking at €28 billion in 2016. However, due to an increase in imports from Africa, this surplus fell to €18 billion in 2017, falling further still in 2018 to €1 billion.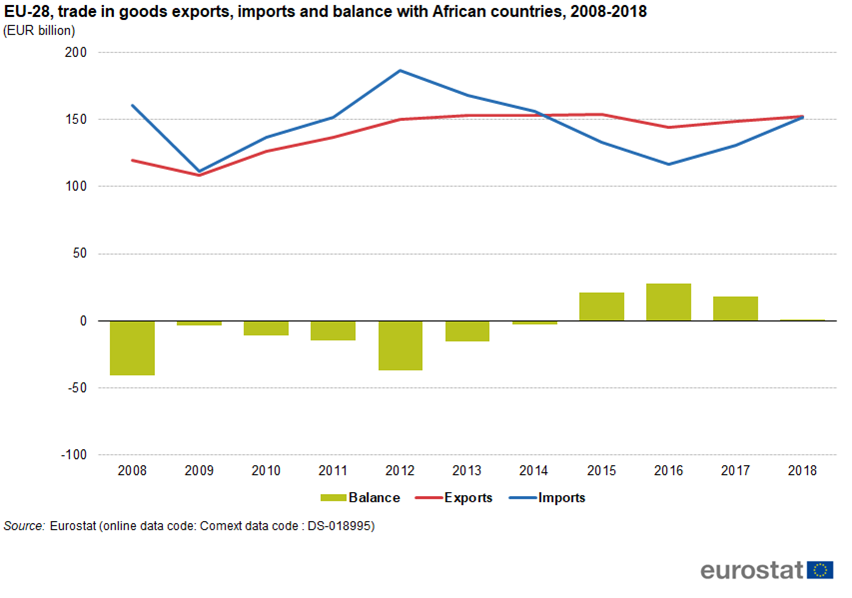 In 2018, 23 EU Member States had a trade in goods surplus with Africa. The highest was in Belgium (€3.8 billion), followed by Germany (€3.7 billion). By contrast, the five countries that had a trade in goods deficit with Africa were Sweden (€23 million), Slovenia (€171 million), Italy (€4.0 billion), the United Kingdom (€7.4 billion) and Spain (€9.0 billion).
More details on the international trade in goods between the EU and Africa, including analyses by main product group and by African regions, can be found in this Statistics Explained article: Africa-EU – international trade in goods statistics.
More about statistics on international trade in goods:
To contact us, please visit our User Support page.
For press queries, please contact our Media Support.