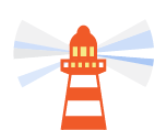 Unemployment rates vary considerably according to the level of educational attainment, tending to be higher for persons with lower levels of education compared with those having a high, i.e. tertiary level of education.
At EU level, the unemployment rate of persons having a low level of education was 12.5% in 2018, and it was 3.9% for those with a tertiary level of education. The gap in unemployment rates for these two education levels in the EU has widened from 2002 to 2018, from 5.8 percentage points (p.p.) to 8.6 p.p.
Among the EU Member States, the gap was particularly pronounced in 2018 in Slovakia (24.8 p.p.), Lithuania (16.4 p.p.) and Latvia (13.3 p.p.), while the gap was the narrowest in Cyprus and Portugal (both 2.2 p.p.).
For more information about different aspects of unemployment, go to the Statistics Explained article: Unemployment statistics and beyond.
To contact us, please visit our User Support page.
For press queries, please contact our Media Support.