The European Union (EU) fishing fleet is becoming more efficient. Although the number of fishing vessels, fish-holding capacity (tonnage) and the engine power available for handling fishing gear all declined by 5 % in the period between 2013 and 2017, there was a strong rebound in catches (+10 %) in the same period.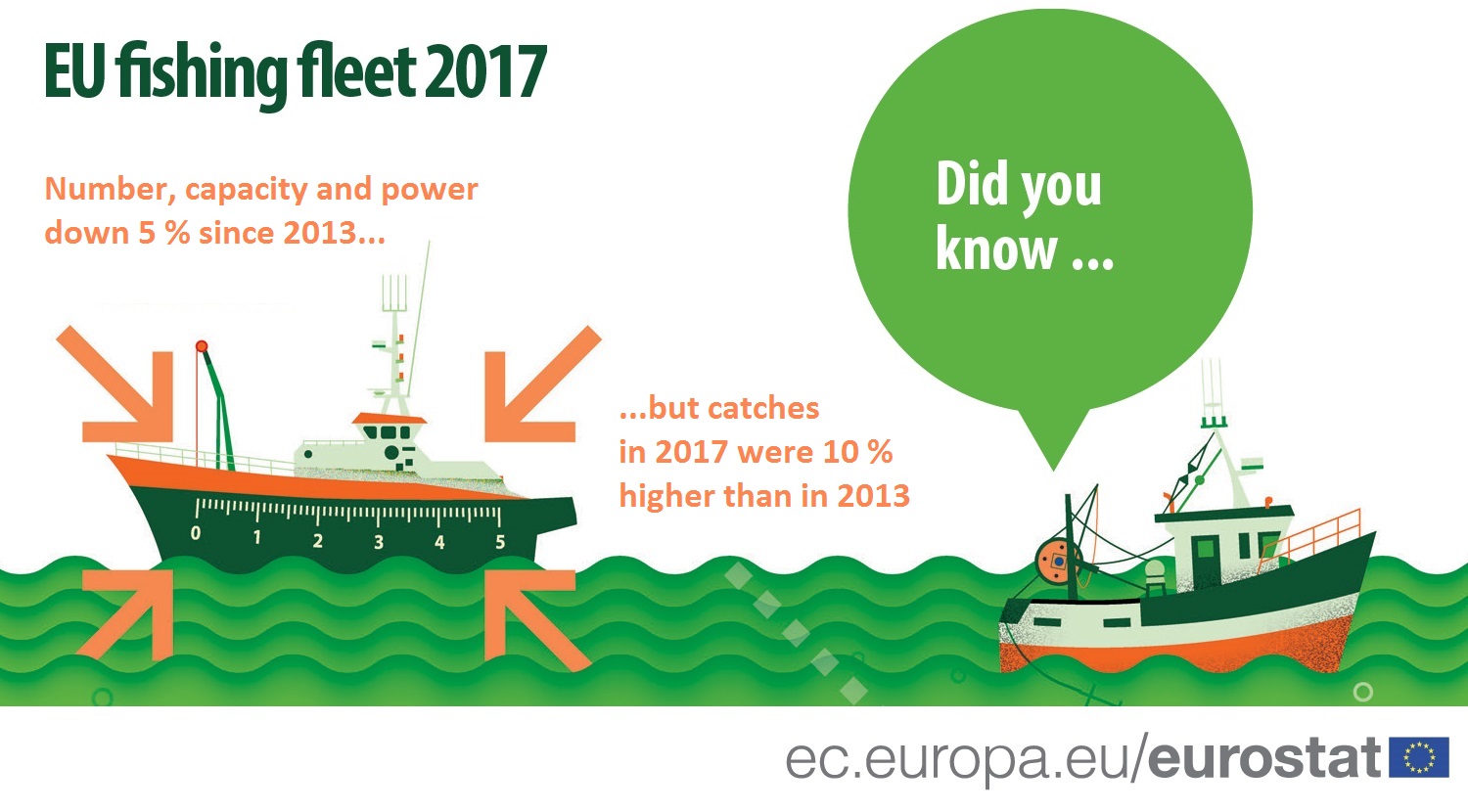 In 2017, the EU fishing fleet numbered 82 737 vessels, with a combined capacity of 1.6 million gross tonnes and a total engine power of 6.2 million kilowatts. The average size of an EU fishing boat in 2017 was 19 gross tonnes and the average engine power was 75 kilowatts. The total EU catch in 2017 was 5.3 million tonnes live weight, corresponding to a relatively sharp rise (+6 %) on the catch level in 2016 and to a further upswing away from the relative low in 2012, when the catch was 4.4 million tonnes.
The EU Member States with the largest fishing fleet in 2017, in terms of capacity, were Spain (21 % of EU total gross tonnage), followed by the United Kingdom (12 %), France (11 %) and Italy (10 %). These four countries combined, accounted for more than half (54 %) of total EU fishing capacity.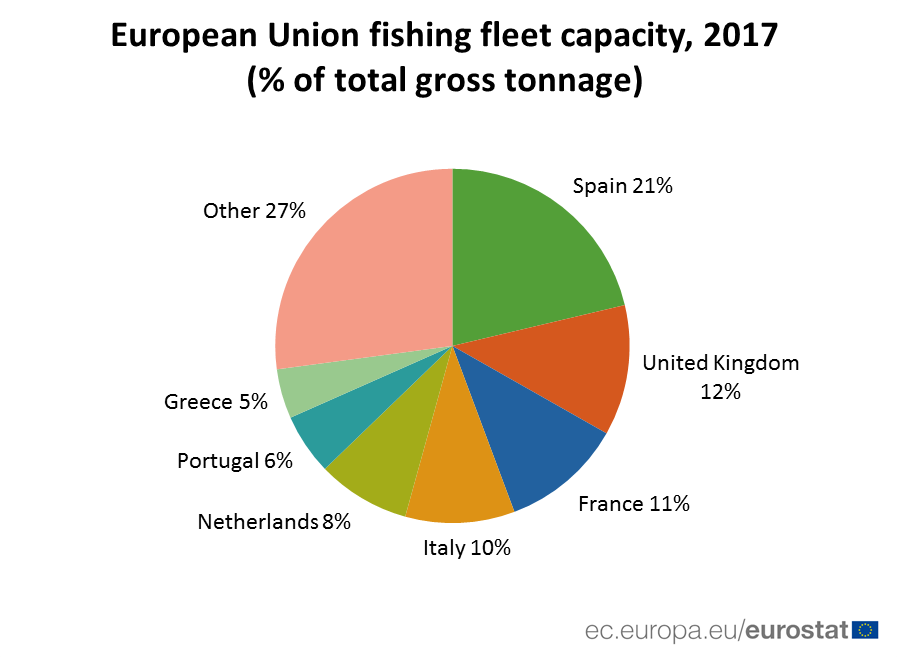 The data source is here.
For more information:
The 2018 edition of Agriculture, forestry and fishery statistics.