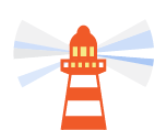 Winter is the time when many people become infected by the influenza virus. For some, it is an unpleasant experience which lasts one to two weeks. For others, such as those aged 65 and over, or those with chronic medical conditions, the effects can be much more serious. Vaccination against influenza is one of the most effective ways to provide protection against the virus and different policies are in place in EU Member States with regard to making vaccines available to the general public.
In 2016, among the 18 EU Member States for which data are available, the highest vaccination rates among those aged 65 years and over were in the United Kingdom (71 %), Spain (56 %) and Ireland (55 %). In contrast, the lowest vaccination rates for this group of the population were in Estonia (3 %), Latvia (4 %) and Romania (8 %).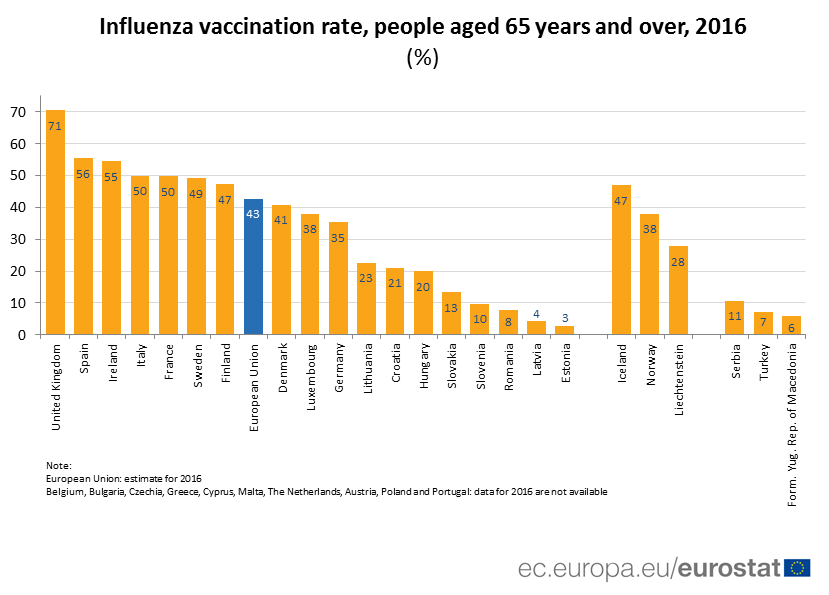 The data source is here.
It is estimated that the proportion of the EU population aged 65 and over who were vaccinated against influenza fell from 50 % in 2011 to 43 % in 2016. The largest falls during this period were in Italy and Hungary (both down 10 percentage points), followed by Croatia and Slovakia (both down 9 percentage points). In contrast, the highest increases in vaccination rates over this period for those aged 65 and over, were in Finland (up 9 percentage points) and Lithuania (up 4 percentage points).
More information is available in this Statistics Explained article on respiratory diseases statistics.
To contact us: estat-user-support@ec.europa.eu