The results of the most recent European Commission survey of satisfaction with schools in 2015 reveal that in 24 capital cities in the European Union (EU), the majority of respondents were satisfied with the schools and educational facilities. Click on the image below to see the actual figures for each city: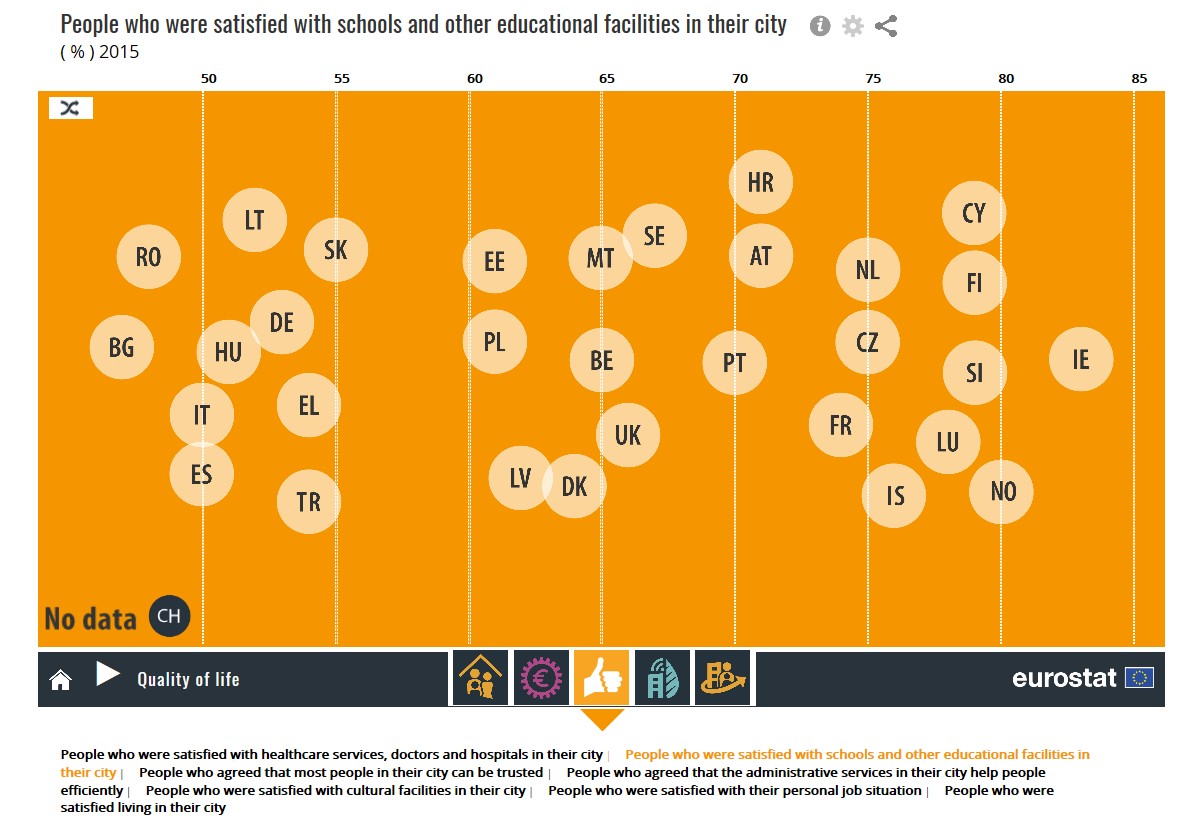 The source dataset is here.
The EU capitals with more than 75% of respondents stating satisfaction were Dublin (83%), Ljubljana, Lefkosia and Helsinki (all 79%) and Luxembourg (78%). Those with less than 50% of respondents satisfied were Bucuresti (48%) and Sofia (47%).
These results are part of a wider presentation of statistics on capital cities which you can find in the interactive tool "My capital in a bubble". The tool enables you to compare statistics on a range of themes including the labour market, quality of life and selected demographics. Click here to explore what is available.
More information on this topic can also be found in the Eurobarometer publication "Quality of life in European cities".
To contact us: estat-user-support@ec.europa.eu.