In 2016, nuclear reactors were in operation in half of the EU Member States: Belgium, Bulgaria, the Czech Republic, Germany, Spain, France, Hungary, the Netherlands, Romania, Slovenia, Slovakia, Finland, Sweden and the United Kingdom. There were no nuclear facilities in the other 14 EU Member States.
France accounts for half of the electricity generated from nuclear power in the EU
The main use of nuclear energy is to produce electricity and, in 2016, gross electricity generation from nuclear plants within the EU Member States stood at 839.7 thousand gigawatt hours (GWh). In other words, nuclear plants generated about a quarter (25.8%) of the electricity produced in the EU in 2016.
France was by far the largest producer of nuclear power, with a 48% share of the EU total in 2016. It was followed by Germany (10%), the United Kingdom (8.5%), Sweden (7.5%) and Spain (7%). Together, these five Member States accounted for more than 80% of the total amount of electricity generated in nuclear facilities in the EU.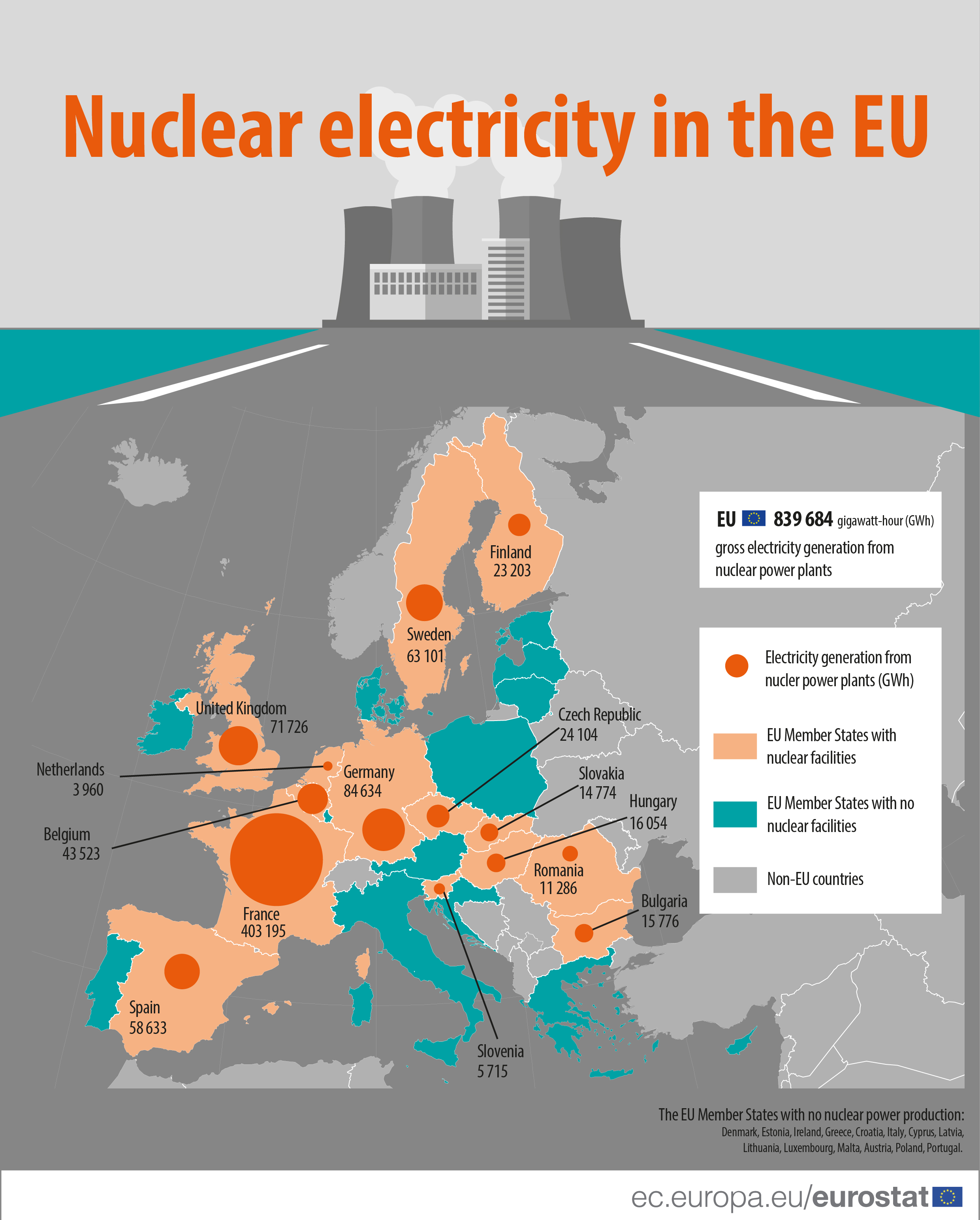 Fall in nuclear power generation in the EU over the last decade
Over time, two different trends can be distinguished regarding electricity production from nuclear power. From 1990 to 2004, the total amount of electricity produced in nuclear facilities in the EU increased by 27%, reaching a peak of 1 008.4 thousand GWh in 2004. However, between 2004 and 2016, total nuclear power generation in the EU decreased by 17%.
From 1990 to 2016, most of the Member States operating nuclear facilities increased their nuclear electricity production. This was notably the case for the Czech Republic (+91.5 %), followed at a distance by France (+28.4 %), Slovenia (+23.6 %), Slovakia (+22.7 %), Finland (+20.7 %), Hungary (+16.9 %), the Netherlands (+13.1 %), the United Kingdom (+9.1 %), Spain (+8.0 %) and Bulgaria (+7.5 %). In contrast, Lithuania recorded the most significant decrease, as it closed down its nuclear facilities in 2009, ahead of Germany (-44.5 %) and Sweden (-7.6 %).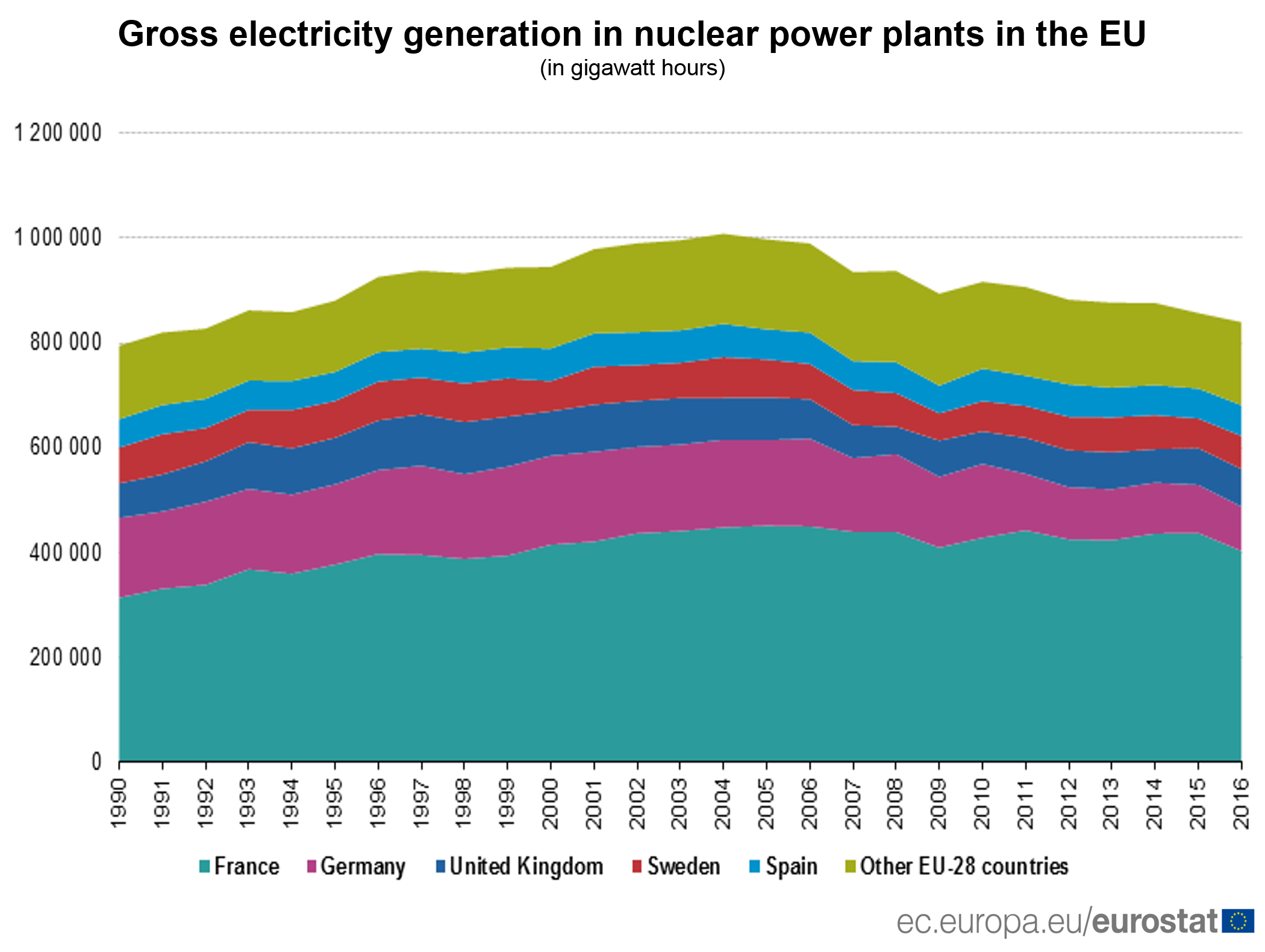 Further information on nuclear energy can be found in our dedicated Statistics Explained article.
For more information please contact us: estat-user-support@ec.europa.eu.