Worried about your electricity bill? Did you know that on average in the EU, households could save 10 Euros per year if they replace a traditional 60-Watt bulb with a LED 10-Watt bulb?
Across the EU Member States, these savings ranged from 15 Euros in Denmark and Germany to nearly 5 Euros in Bulgaria.
To find out more about potential savings in your country, check the infographic below: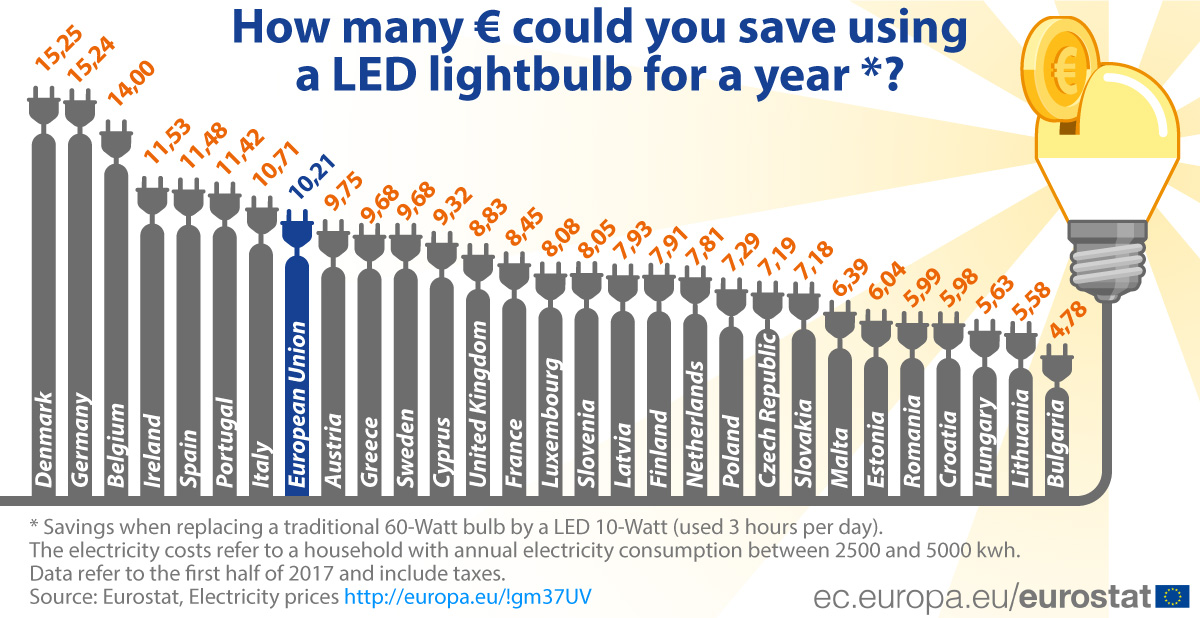 The electricity costs refer to prices in the first half of 2017 for a household with an annual consumption of between 2500 and 5000 kWh, including taxes.
The source dataset can be found here.
You can read more about electricity prices in our news release, statistics explained article and "Themes in the spotlight" page.