In 2016, Denmark had the highest prices for meat (almost 40% higher than the EU average) and was followed by Austria (around 37% higher).
Poland was the least expensive country for meat (around 47% lower than the EU average), followed by Bulgaria (around 44% lower).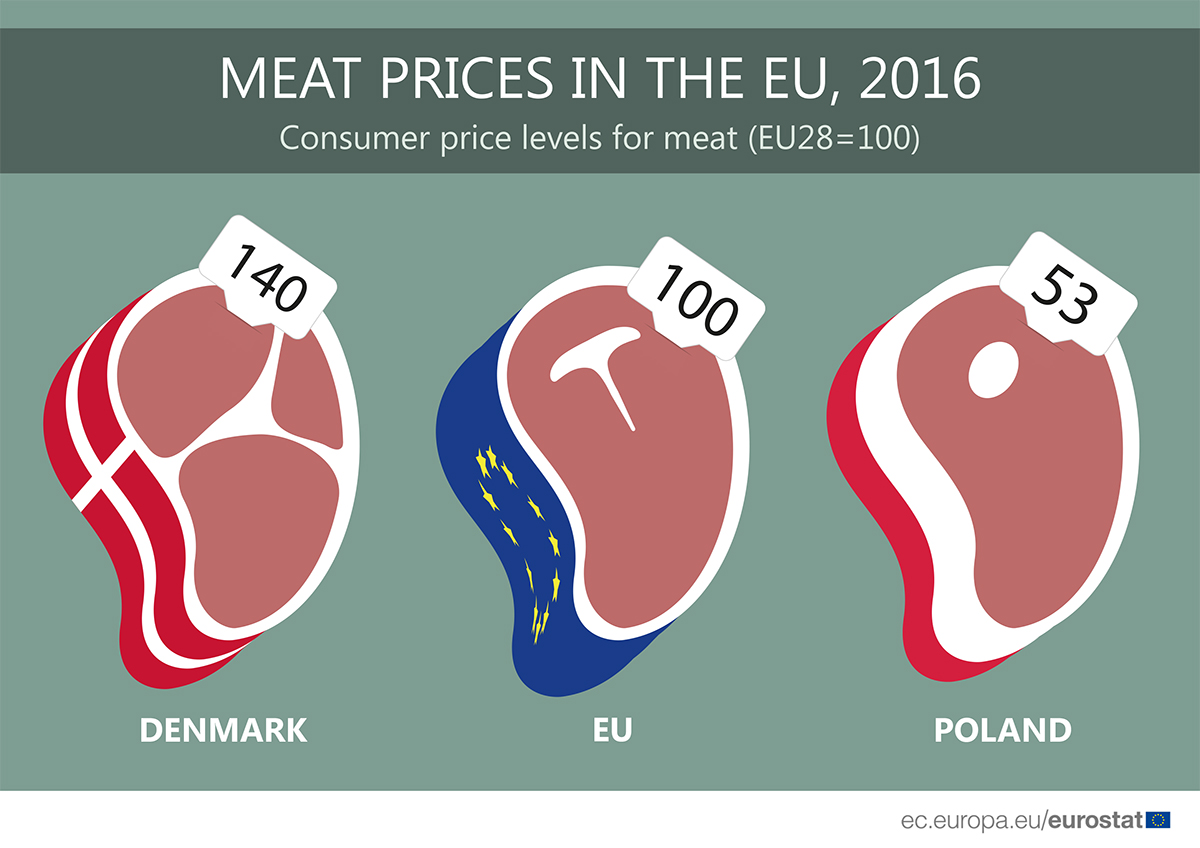 The source dataset can be found here.
A data visualisation tool on consumer price levels in the EU is also available on the Eurostat website.