New demographic datasets by 'Human Development Index (HDI)' have been added to Eurostat's database. The HDI measures the average achievements of a country taking account of three aspects of human development – health, knowledge and a standard of living. The HDI classification groups countries by level of development in four categories: low, medium, high and very high.
As of 1 January 2016, almost 17 million of the EU resident population (3.3%) were citizens of countries other than EU, EFTA and candidate countries, further referred to as "non-European countries".
Citizens of non-European countries with medium and high HDI represent the largest part of the non-European population resident in the EU (6.6 million and 6 million citizens, or 38.8% and 35.6% respectively), followed by the citizens of low HDI non-European countries (3.2 million, or 19%). The lowest shares of the non-European EU residents are from countries with very high HDI (1.1 million, or 6.7%).
In all EU Member States, the largest part of non-European resident population is formed by citizens of medium or high HDI non-European countries. For citizens of non-European countries with low HDI, the largest share can be seen in Sweden (35%, mainly Somalis, Afghans and Eritreans), while for those with very high HDI in the United Kingdom (18.2%, mainly residents with citizenship of the United States and Australia).
The chart below shows the current distribution of non-European citizens in the EU Member States as of 1 January 2016.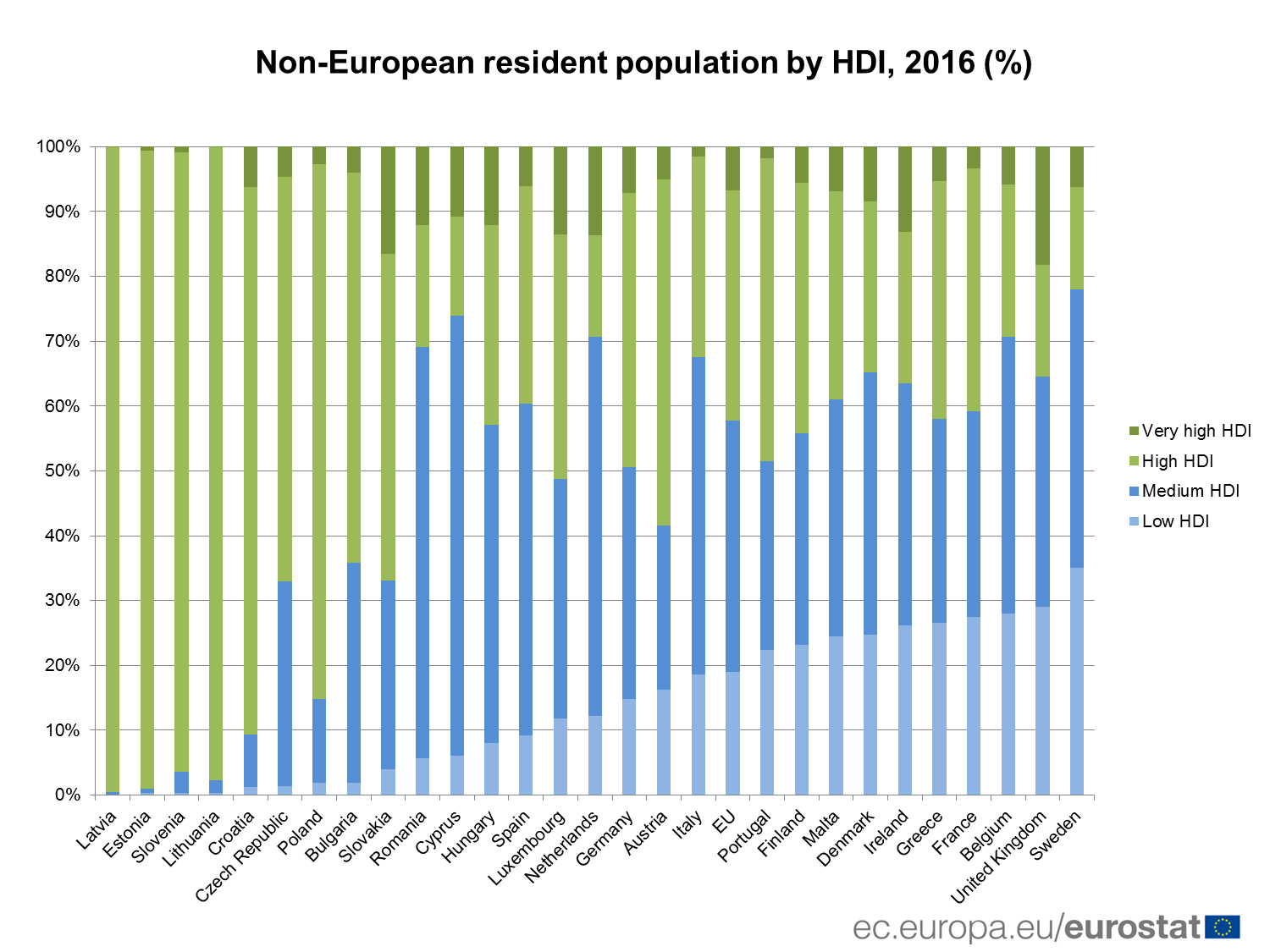 To access the new data sets dedicated to population by Human Development Index (HDI), please visit the section dedicated to Population.