Across the 1342 NUTS 3 regions of the European Union (EU), the median age, which divides a population into two equally sized groups, was in 2016 lowest in the French overseas department of Mayotte (17.8 years) and highest in the Greek region of Evrytania (53.6 years).
Oldest regions in Germany, youngest in the United Kingdom
Overall, 63 EU regions at NUTS 3 level recorded a median age of 50 years or over. 46 of those regions were in Germany. At the opposite end of the scale, 24 EU regions had a median age of 35 years or less, of which 18 were in the United Kingdom.
For the entire EU, the median age of the population stands at 42.6 years.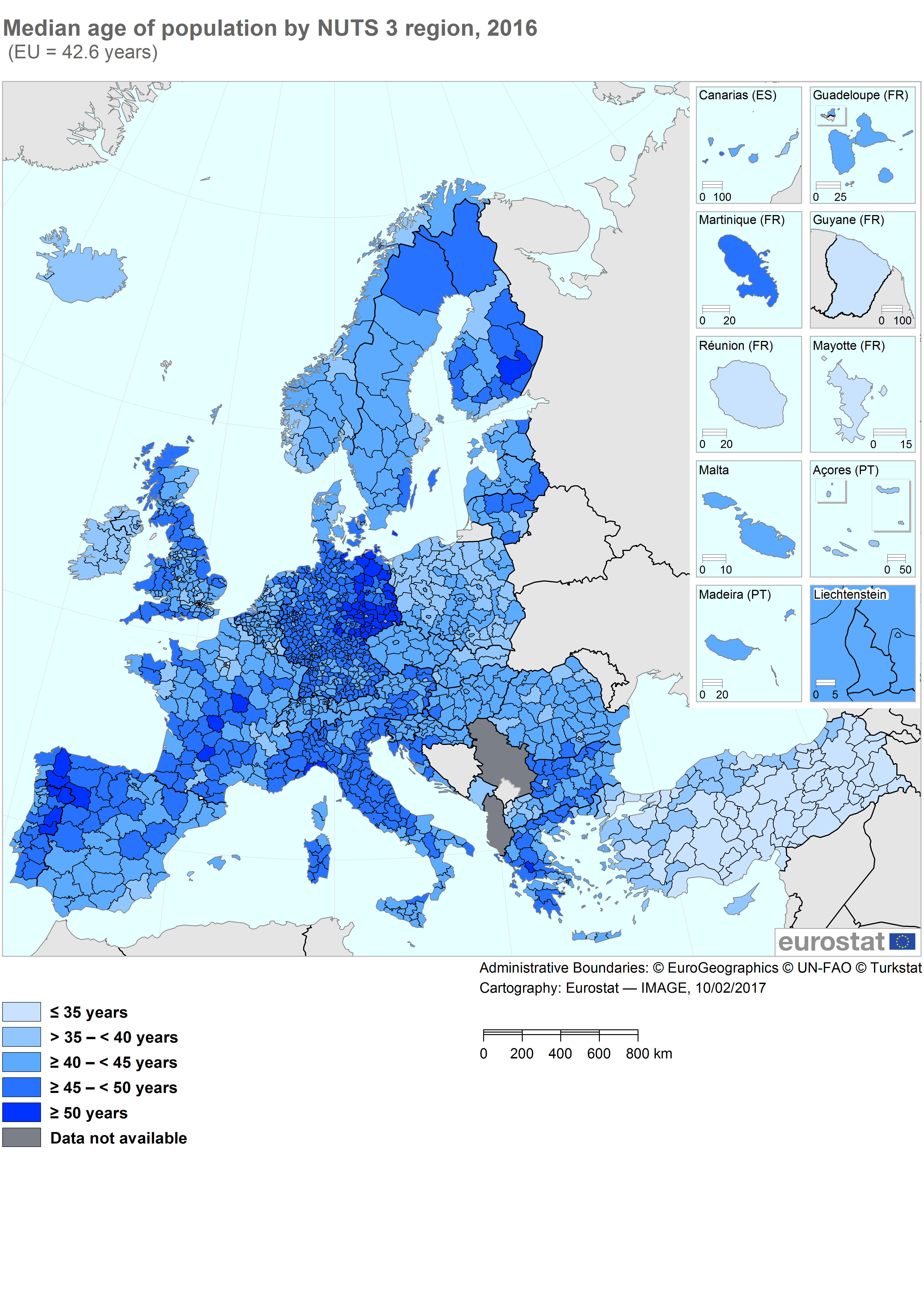 Looking at the typology of regions, it appears that predominantly urban regions have a younger population (with a median age of 41.5 years) overall and that the rural regions have an older population (43.7 years).
For more information
Source dataset on population structure indicators at NUTS 3 level.
2013 version of the Nomenclature of Territorial Units for Statistics (NUTS 2013).
Eurostat website section dedicated to population data.