IMAGE is a web-based-tool used for the production of Choropleth Maps. It is intended to enable users to quickly make professional, statistical maps for publication that adhere to Eurostat's Style guide. It contains a limited number of pre-defined templates covering map extents of the EU/EFTA/Candidate Countries as well as a global template. Further customisations can be achieved via the SVG output if desired.
For support for the tool, please consult the help file which includes an instructional video and training exercise. No support to users outside the European Institutions can be provided. Issues should be reported via Eurostat's user support.
To access IMAGE, please click here.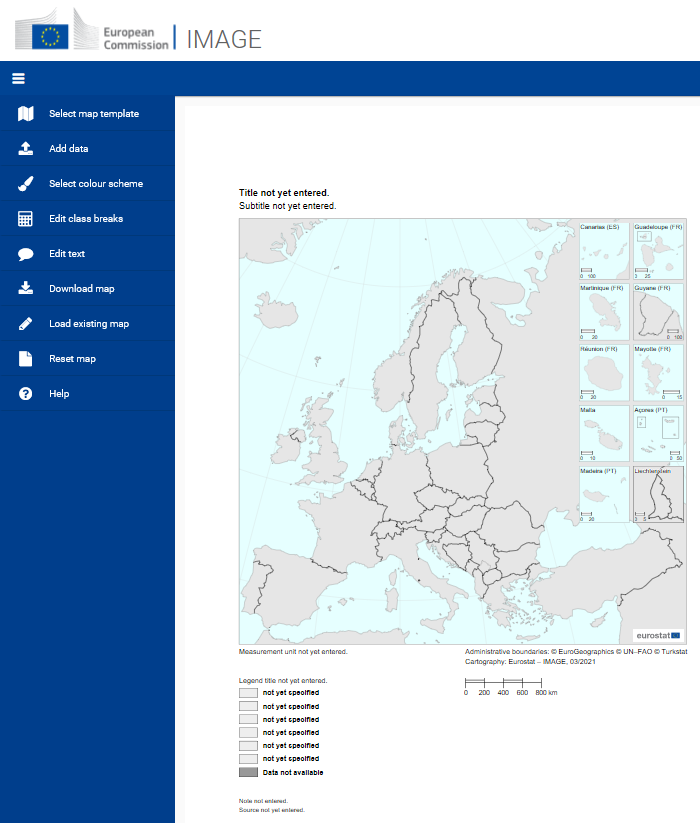 ​​​​​​​