COP21
21st session of the Conference of the Parties to the United
Nations Framework Convention on Climate Change (UNFCCC)
COP21 will be a crucial round of international climate negotiations
with the main objective to endorse a legally binding international climate agreement,
under which all parties would commit to make necessary efforts
to keep global warming below 2°C by the end of the century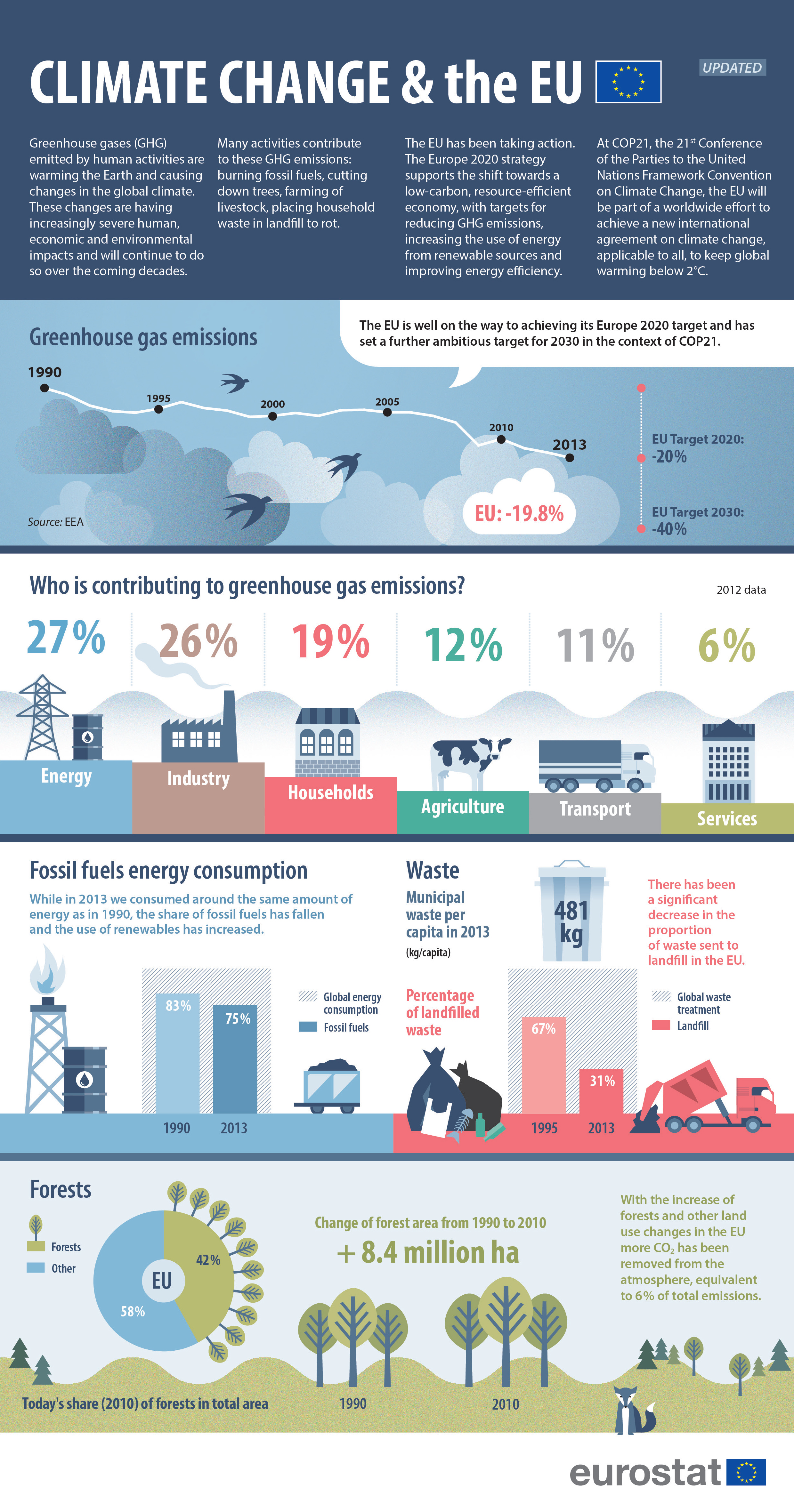 Click on the image in order to download the full PDF
COP21 Factsheet for Member States
Below you can find one factsheet for each Member States. Click on the country to download the factsheet.
Further information & statistics
If you have any comments or would like to give us your feedback on this infographic, please contact us via estat-web-content@ec.europa.eu.
If you have questions on Eurostat statistics, please contact our support team. Contact details can be found here.