Real GDP grew in all regions in 2021 except three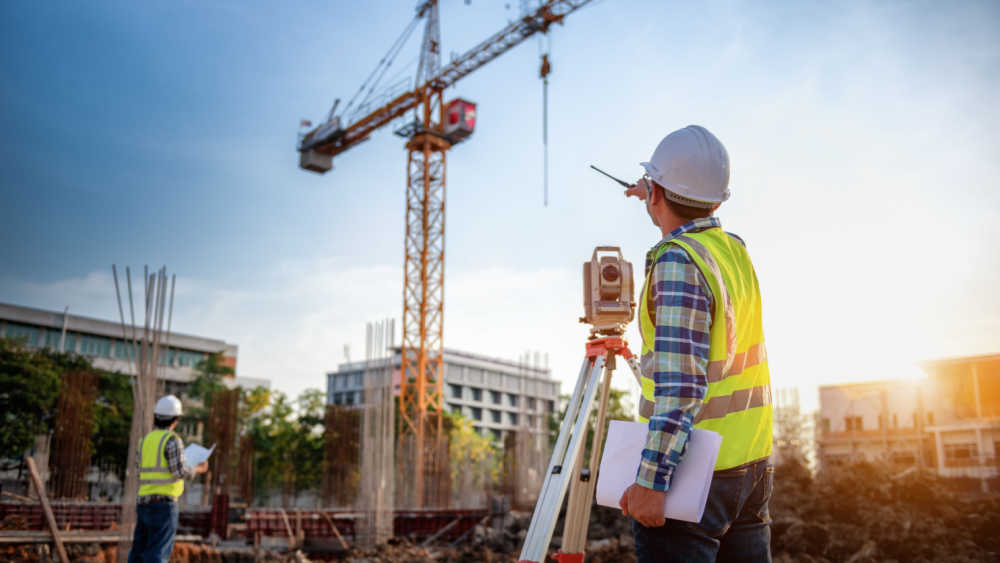 In 2021, real GDP changes in individual EU regions ranged from -2.4% in Province Brabant wallon (Belgium) to +16.7% in Notio Aigaio (Greece) compared with 2020. Real GDP increased in all EU regions except three: Prov. Brabant wallon (Belgium), Mayotte (-0.7%; France) and Tirol (-0.2%; Austria).
The regions with the largest growth in GDP volume after the Notio Aigaio region in Greece were the Southern region of Ireland (+16.3%) and Jadranska Hrvatska in Croatia (+16.0%).
Source dataset: nama_10r_2gvagr
This information comes from data on regional national accounts published by Eurostat today.
Ireland recorded highest increase in real GDP level compared with pre-pandemic level in 2019
The COVID-19 crisis strongly impacted all regions, affecting social and economic indicators in 2020. The GDP volume growth rates in 2021 are, in many cases, inversely proportional to falls in GDP in 2020.
When comparing GDP volume levels in 2021 with the pre-COVID year of 2019, the three regions with the largest increases were all in Ireland: Southern (+28.4%), Eastern and Midland (+15.4%) and Northern and Western (+14.1%). 79 regions had a higher GDP volume level in 2021 than in 2019.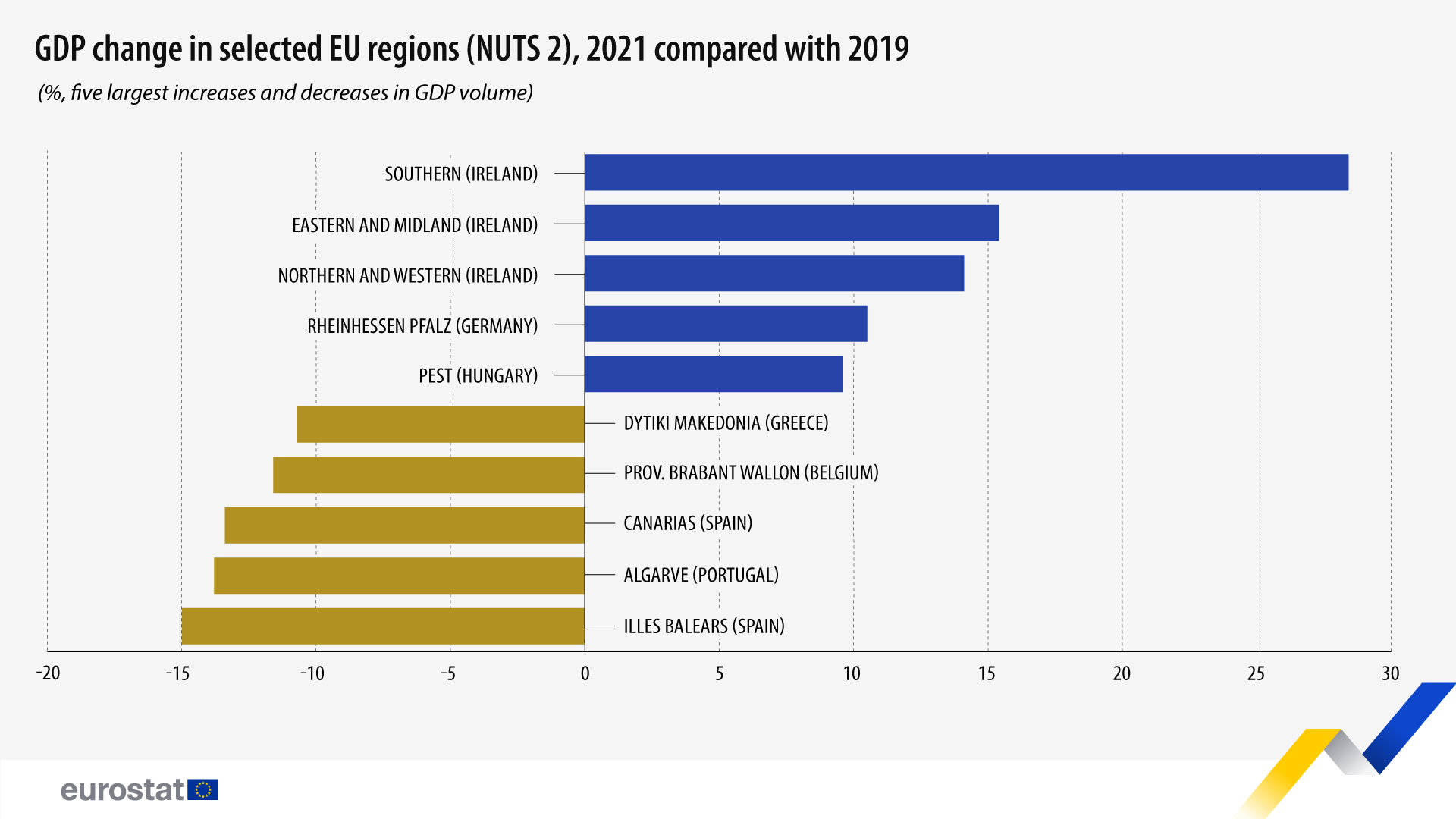 Source dataset: nama_10r_2gvagr
Meanwhile, the largest decreases were recorded in Illes Balears (-15.0%; Spain), Algarve (-13.8%; Portugal) and Canarias (-13.4%; Spain).
Luxembourg and Southern Ireland had highest GDP per capita in 2021
In 2021, regional GDP per capita expressed in terms of national purchasing power standards (PPS) ranged from 28% of the EU average in Mayotte (France) to 268% in Luxembourg.
Source dataset: nama_10r_2gdp
The leading regions in the ranking of regional GDP per capita in 2021 expressed in terms of national PPS after Luxembourg were in Southern Ireland (261% of the EU average), Eastern and Midland Ireland (239%) and Région de Bruxelles Capitale / Brussels Hoofdstedelijk Gewest (204%; Brussels). The high GDP per capita in these regions can be partly explained by a high inflow of commuting workers (Luxembourg and Brussels) and by some major multinational enterprises domiciled in the regions (Southern, and Eastern and Midland Ireland).
In contrast, after Mayotte, the lowest regions in the ranking were all in Bulgaria: Yuzhen tsentralen (38% of the EU average), Severen tsentralen and Severozapaden (both 39%).
For more information
Methodological notes:
In this article, the regional data are presented at NUTS 2 level. Estonia, Cyprus, Latvia, Luxembourg, Malta, Montenegro and North Macedonia: single regions at this level of detail.
Poland: regional data on GDP change not available.
If you have any queries, please visit our contact us page.