Take a few guesses. Who do you think leaves their parents' home first - women or men? How much less do women earn than men? What about the differences in drinking and eating habits between women and men? Do you know who has the larger shares in terms of alcohol drinking and fruit and vegetable intake?
If you want to know the answers to these questions and so much more, make sure to visit the updated interactive publication The life of women and men in Europe – a statistical portrait. This publication covers many fields from demographic information to education, work and career, internet use and family life, like childcare and housework.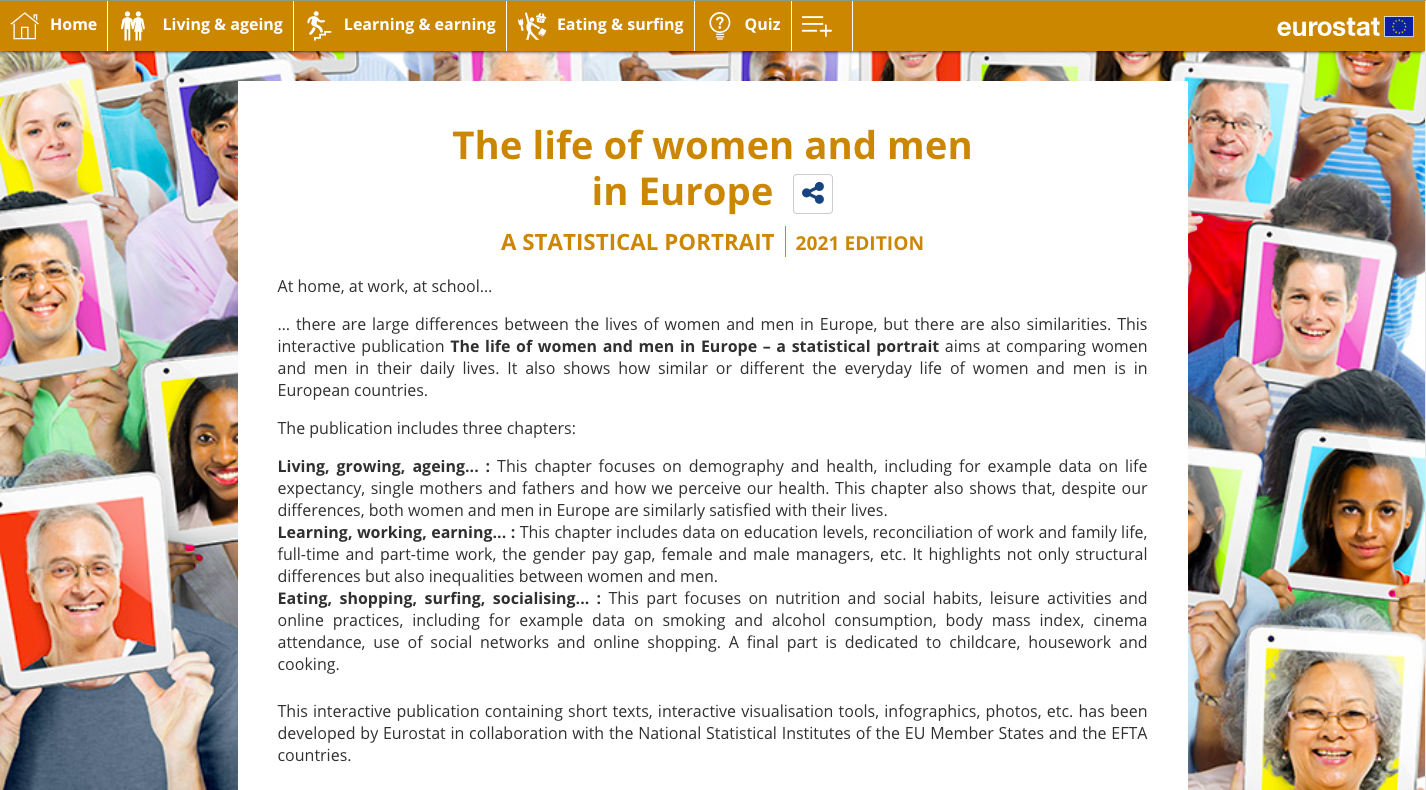 This publication also includes a quiz. If you are up for some educational play, test your knowledge below: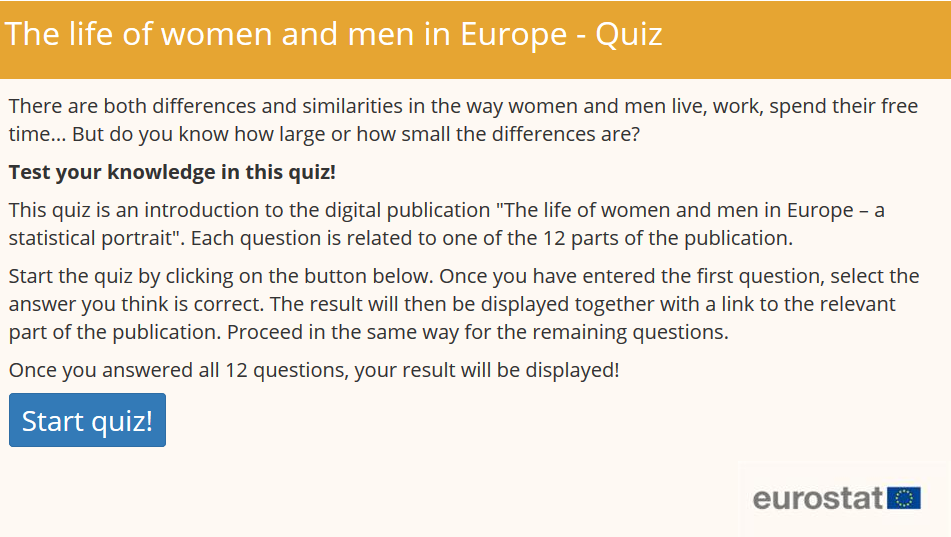 To contact us, please visit our User Support page.
For press queries, please contact our Media Support.