Today, Eurostat released the February edition of the interactive European Statistical Recovery Dashboard.
The dashboard contains monthly and quarterly indicators from a number of statistical areas relevant for tracking the economic and social recovery from the COVID-19 pandemic, across countries and time.
The dashboard is accessible here and is updated every month with the latest available data for each indicator.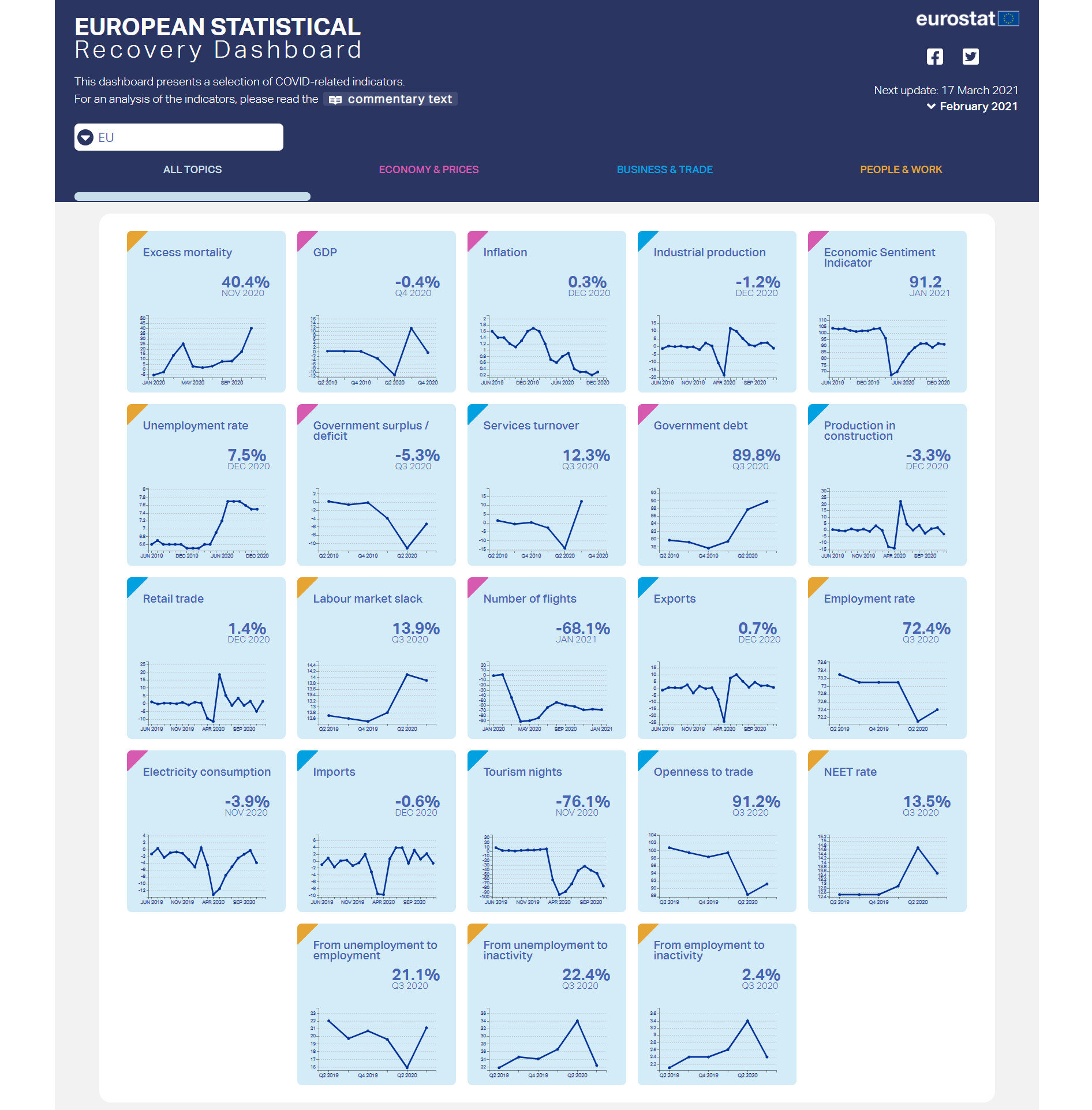 The February edition of the dashboard also offers a new feature: you can now download your customised line charts for each of the indicators with the country and time selection of your choice.
You will find the download option on the upper right hand side of the line chart. Simply click on this icon to start the download.
Your feedback wanted!
We would like to hear your opinion about this new tool. You can register to participate here.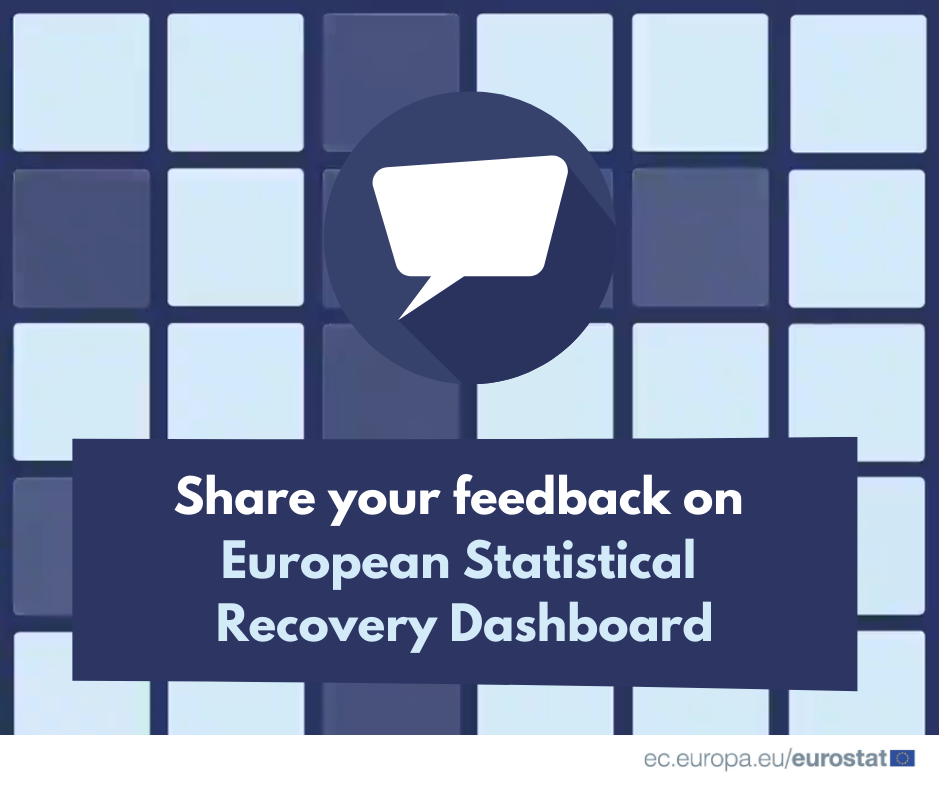 For more information, you can also visit our website section dedicated to COVID-19, bringing together in one place a wide range of statistics and data published by Eurostat.
To contact us, please visit our User Support page.
For press queries, please contact our Media Support.