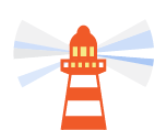 At the end of the first quarter of 2021, the EU's net financial worth stood at -66.3% of gross domestic product (GDP). This represents a change of -9.1 percentage points (pp) compared with the first quarter of 2020 and a change of +0.1 pp compared with the fourth quarter of 2020. Net financial worth stood at a record low at the end of the fourth quarter of 2020 (-66.4% of GDP).
The financial accounts of general government cover transactions in financial assets and liabilities as well as the stock of financial assets and liabilities. The difference between the stock of financial assets and the stock of liabilities is called net financial worth.

Source dataset: gov_10q_ggfa
During the COVID-19 pandemic, both the financial assets and the liabilities of EU governments grew substantially, although the latter grew faster. From the first quarter of 2020 onwards, EU governments acquired assets to mitigate the economic and social impact of the containment measures for businesses and households. These assets include liquidity support, provision of loans as well as the postponement of the payment deadlines of taxes and social contributions.
Governments also increased their reserves held in deposits during the pandemic. The financing of these assets led to an increase in liabilities. The liabilities increased further because governments needed to finance their deficits.
Government deficits rose significantly during the pandemic due to the increased expenditure as well as lower revenues. The incurrence of liabilities occurred notably by issuing debt securities (bonds) and the provision of loans.
For more information:
Assets and liabilities are valued at market value, notably for debt securities, financial derivatives and shares and other equity. This means that the stock of financial assets and liabilities fluctuates due to transactions, but also due to "other flows", notably revaluations (nominal holdings gains and losses). Between the end of the fourth quarter of 2020 and the end of the first quarter of 2021, the stock of liabilities increased due to transactions; this was partly offset by holding losses. In addition to financial assets, governments also hold non-financial assets such as mineral reserves, buildings, equipment and land. Such non-financial assets are not covered by the financial accounts.
The stock of assets and liabilities and net financial worth as a percentage of GDP are calculated for each quarter using the sum of quarterly GDP for the four last quarters.
For more information on quarterly government finance statistics, please take a look at the latest Statistics Explained article on this topic.
Eurostat dedicated section on government finance
Eurostat database on government finance
To contact us, please visit our User Support page.
For press queries, please contact our Media Support.