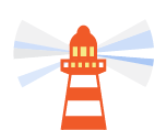 In 2019, 26.1% of adults in the EU with a disability (activity limitation) lived in households that reported having difficulties in making ends meet (i.e. whose financial resources did not cover their usual necessary expenses), compared with 16.0% among the adult population with no disability.
Among the EU Member States, approximately two-thirds of people with a disability faced financial difficulties in Greece (76.5%) and Bulgaria (65.7%). Just under half of the population were in this situation in Croatia (49.2%), Cyprus (43.2%) and Romania (40.9%).
At the other end of the scale, less than 20% of people with a disability had difficulties making ends meet in Finland (9.9%), Germany (10.4%), Sweden (13.1%), Luxembourg (14.0%), Denmark (15.8%), Austria (16.2%), the Netherlands (18.2%) and Estonia (19.6%).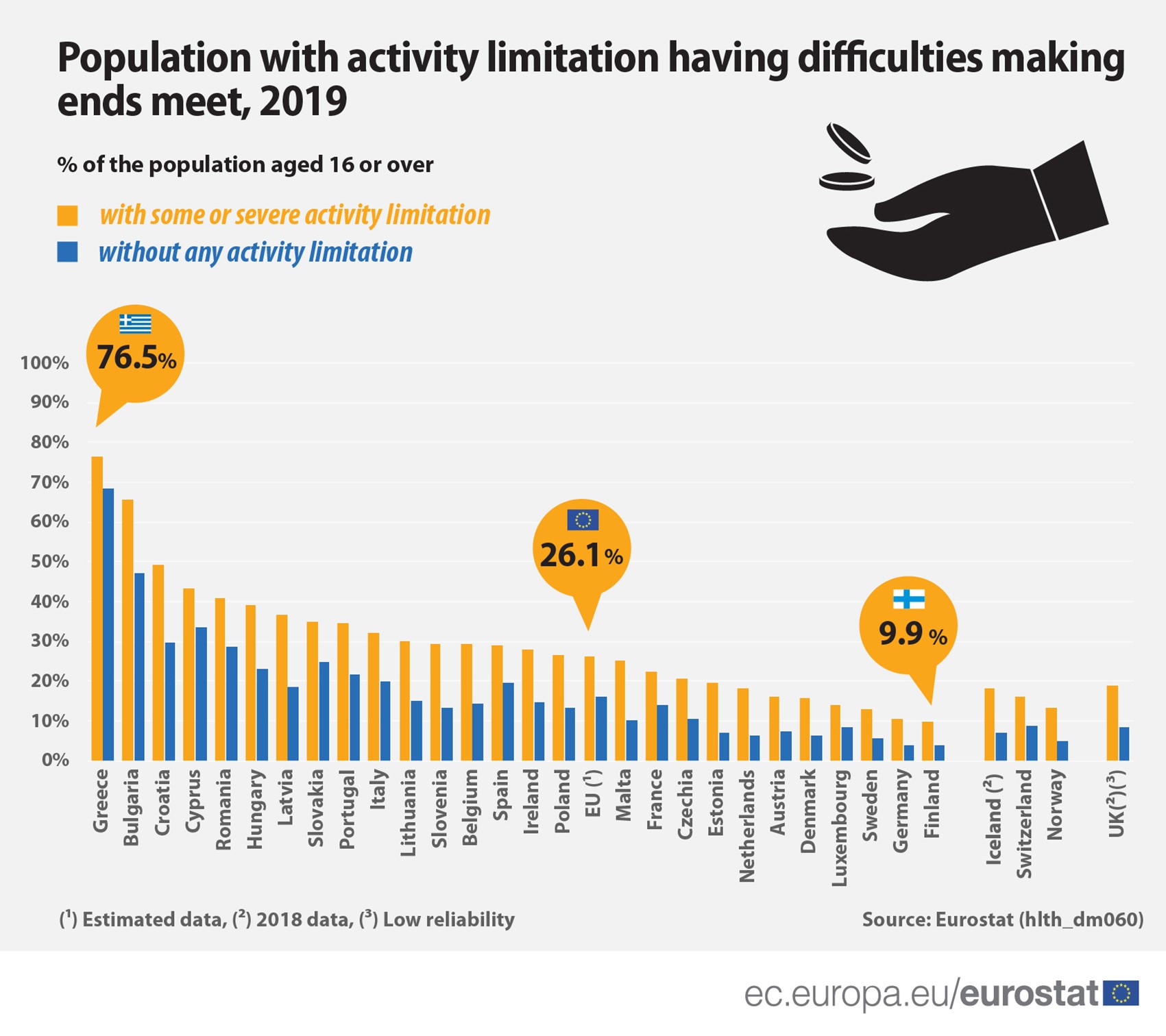 ​​​​​​​
Source dataset: hlth_dm060
For further information, see the Statistics Explained article Disability statistics - financial situation.
Note: The European Union (EU) includes 27 EU Member States. The United Kingdom left the European Union on 31 January 2020. Further information is published here.
To contact us, please visit our User Support page.
For press queries, please contact our Media Support.