Combining geospatial information and statistics can provide additional information and enable spatial analysis and the evaluation of the current infrastructure. Mapping healthcare services is one such example.
Eurostat compiled and released a new geospatial dataset on the main healthcare services in Europe and their location. The data is extracted from official national sources such as health authorities and ministries to facilitate spatial analysis by combining it with statistics such as the population grid, or with transport infrastructure and road traffic.
Not all EU Member States data are currently available and the coverage is being improved progressively.
The dataset can be downloaded from Eurostat's website.
More information on Eurostat's geographical information reference data can be found on the GISCO web page.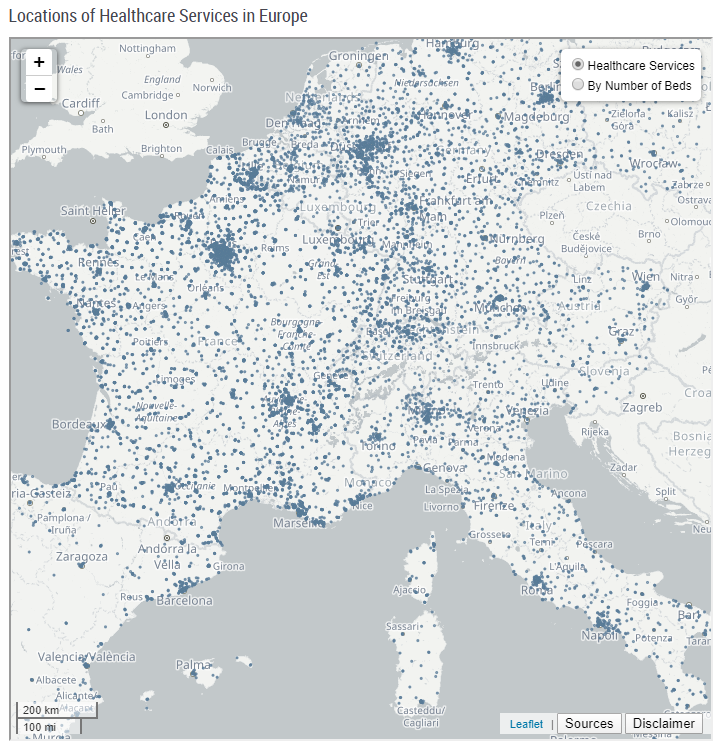 To contact us, please visit our User Support page.
For press queries, please contact our Media Support.