EPSC
European Political Strategy Centre
The Single Market as a Driver of Investment in Europe
Charlemagne Building, Brussels
Programme
Investment Trends - Publication
As we celebrate the EU Single Market's 25th anniversary, it is important to take stock of the enviable economic growth and welfare it has brought to Europe, while also acknowledging that new areas need to be prioritised so that the Single Market can remain fit for purpose in the 21st century.
Furthermore, sustaining higher rates of investment and improving the business environment in complementarity to the Single Market is an integral part of the EU's ambitious
Investment Plan for Europe
– widely acknowledged as one of the most successful initiatives of the Juncker Commission.
Scheduled shortly before the launch of two new European Commission Communications on the Single Market and on Investment - and in the midst of the ongoing negotiations on the EU's future budgetary framework - the conference gathered key stakeholders from the European institutions and Member States, as well as private sector representatives from within and outside the EU, to inform the policy debate and contribute to these European Commission Communications. The conference focused on the follow-up steps needed to build on the success of the Single Market and the Investment Plan for Europe, with a view to increasing growth and welfare in the EU while sustaining higher rates of investment and further improving the business environment. The conference also addressed where Europe stands on removing barriers to investment, how the EU compares from a global perspective, and what more can be done at both EU and national levels to tackle remaining market bottlenecks.
Promotion for this event was done in partnership with:
Jyrki Katainen:
Cecilia Malmström:
Günther H. Oettinger:
Werner Hoyer:
Günther H.
Oettinger
Commissioner for Budget and Human Resources, European Commission
Cecilia
Malmström
Commissioner for Trade, European Commission
Jyrki
Katainen
Vice-President of the European Commission for Jobs, Growth, Investment and Competitiveness
Werner
Hoyer
President, European Investment Bank
Nadia
Calviño
Minister of Economy and Business, Spain
Jadwiga
Emilewicz
Minister for Entrepreneurship and Technology, Poland
Eugen Orlando
Teodorovici
Minister of Public Finance, Romania
Marco
Buti
Director-General, Directorate-General for Economic and Financial Affairs, European Commission
Lowri
Evans
Director-General, Directorate-General for Internal Market, Industry, Entrepreneurship and SMEs, European Commission
Toru
Morita
President & Chief Executive Officer, Mitsui Chemicals Europe GmbH, and President, Japan Business Council in Europe
Gina
Domanig
Managing Partner, Emerald Technology Ventures
Joachim
Fels
Managing Director and Global Economic Advisor, PIMCO
Jorge
Ramos
President for Europe, Middle East and Africa, Embraer S.A.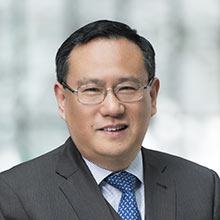 Shaolin
Yang
Managing Director and Chief Administrative Officer, World Bank Group