Blog
Four engaging apps for higher education tutors and teachers
27/02/2019
Technology can offer lots of great opportunities for teachers and their students, but with so many apps on the market, how do you pick the ones that best suit your needs?
This blog aims to make the process as easy as possible, by researching four great apps and offering advice on how they can be best used to enhance the teaching experience. From slick video-creating apps to project monitoring ones, it covers four of the best currently on the market. 
 
Edublogs
With simple blogging tools and features, this app can be used by single teachers, or by entire campuses. Unlike Wordpress, Edublogs comes with lots of added features, plugins and themes specifically designed for educational purposes. Blogs can be a great tool for education, encouraging students to take ownership of something, improve vital writing skills and prepare for future careers that involve this kind of technology. Teachers can monitor use, offer guidance and even create their own blog – this could contain lots of useful information that is easily shared with students.
There are two programmes offered to individual teachers and their students: the free version with 1GB of storage space, which provides for student and class management, over 250 premium themes and round-the-clock support, plus many more features; or the Pro version, which provides 50GB of storage space for $7.99 per month or $39.99 per year, with all the same benefits of the free version, but with several extra features, including the ability to embed videos and HTML, allow the use of search engines and provide email subscription. The Edublogs for university campuses package offers unlimited storage space and even more exciting features, such as network management tools and the ability to customise designs and themes.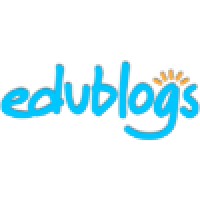 Blackboard Instructor
Tutors can use this app to:
manage their courses
interact with students
initiate meaningful discussions
It is also possible to preview content and related assessments, send announcements and both join and host Blackboard Collaborate sessions – a real-time video conferencing tool with an interactive whiteboard and chat and file share features.
A major selling point, Blackboard Instructor enables tutors to save time by completing tasks on the move. Previously complex workflows can be made simple and the app can also accelerate student engagement through the use of push notifications and content previews. The tutor can view the app from a student perspective and hide and reveal courses to suit their teaching schedule. Files can be printed and exported.
Tutors can use Padlet to create a wall, perhaps for a specific project, assignment or group, and have their students participate by adding content to it. This doesn't have to be written content – the app also supports the addition of images, web links, videos, music files and full documents. It works essentially like an interactive poster that others can contribute to.
Further interaction can be achieved with the comments and likes function, allowing students to express their opinions and expand their knowledge on the given topic. It's also a great way to keep a beautifully presented permanent record of students' past work and they can access it to refresh their memory whenever they need to.
This app is gaining popularity in educational settings, but can be used for almost any purpose. It allows the user to create slick short videos by adding photos and existing videos and turning these into an animated slideshow. Two lines of text can also be added to provide further information or caption different shots; music can also be included, giving the video a professional feel.
Teachers can use the app with their students in a huge variety of ways, but some good examples include: creating personal or class introductions, showcasing current projects and sharing knowledge of a given subject.
Tutors of media and film subjects could certainly make great use of this app and it could offer as an excellent warmer activity at the beginning of a lesson.
All of the apps are available to download for both Android and iOS on Google Play and App Store respectively. They are all free, with the exception of the more advanced versions of Edublogs – don't forget they still have a great free version as well though.
Planning on downloading one of these apps or using one already? Comment and let us know how they are enhancing your teaching experience.
If you enjoyed this blog post, you might be interested in: