Blog
EIS ALP prison education review facilitated by User Voice in HMP Rochester.
22/02/2016
EIS ALP (European Induction Support for Adult Learning Professionals to the Correctional Criminal Justice System) brings together 10 organisations from 5 European countries to develop and standardise the education received in prison by addressing the missing definition of the components that make up a skilled prison educator. User Voice are proud to be one of two representatives from the UK in the EIS ALP  partnership. The project has so far developed a competency profile for prison educators as well as an induction assistant with support materials to assist prison educators both before they enter the profession as well as throughout their careers.
On the 26th and 29th of January 2016 User Voice facilitated focus groups with prison education professionals from HMP Rochester. Those in attendance ranged from senior team leaders to course tutors and discussion focussed on the EIS ALP projects competency profile, online platform and training modules as well as the prison's current methods. Feedback reflected that from the earlier focus groups done by LIFE at Birmingham City University.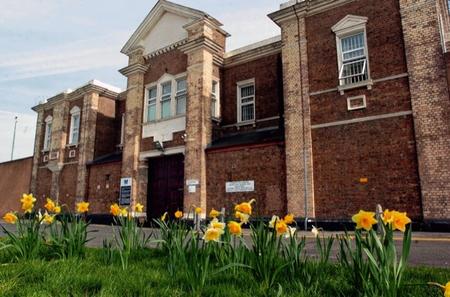 HMP Rochester
Results
Resources were noted as a key part of prison education by staff at all levels. The idea of sharing resources online was welcomed by senior team leaders and tutors alike however it was acknowledged that difficulties may arise. This may be in relation to the actual use of online resources in a prison setting with limited equipment but also in the sharing of resources. There were concerns about the copyright legislation surrounding resources gained from their educational resource contracts, furthermore it was mentioned how generally prisons are protective over resources they have developed themselves.
It was recognised by tutors and team leaders that training modules needed to consider how tutors must plan and teach lessons for 3.5 hours without a break. The focus groups described how keeping the class engaged for this long is a real struggle, especially for those just starting in the profession. For both the tutors and the senior team leaders there was an agreement that the hours required to complete each module would be difficult to fit in around the hectic schedules of prison educators, this was also emphasised in the LIFE focus groups.
Reflections
For the senior team leaders there was great enthusiasm for the project, as a result of recent high staff turnover a stronger induction program such as the one put forward in EIS ALP would be very welcome. It was added that modules could be extremely useful as refresher courses to assist those who needed them. A further suggestion was an exercise to be a learner for a day in a prison setting to help them further tailor their class delivery. One important factor that the group wanted EIS ALP to consider was that in each of their classes there is one prisoner who adopts the role of teaching assistant and the tutors agreed training to help make the best use of these individuals would be a great addition to the program.
The senior team leaders strongly agreed with many aspects of the competency profile, in particular EIS ALP's placed importance on the skills required to manage learners with special needs. Here there was detailed discussion on the many different requirements that offenders had such as the issues those on methadone programs had staying focused and how teachers could adapt to their needs.
Final Thoughts
It was interesting to note the difference in responses from the course tutors. Whilst speaking positively about the aims of the project there was a general feeling that many of the themes explored in the training modules were better learnt "on the job". This being said the group asserted that modules such as the introduction to correctional legislation and prison rules would be useful tools for preparation. The tutors were also in agreement that it was vital for prison educators to be consulted when developing the modules.
/epale/en/file/uservoicepnguservoice.png
User Voice's mission is to improve rehabilitation of offenders through collaboration. It creates structures to enable productive engagement between service users and decision makers, through elected Councils in prisons and the community and peer research. All its work is led and delivered by ex-offenders, giving User Voice a special ability to gain the trust of people within the criminal justice system.