EPIC tracks new developments in child and family policies in EU Member States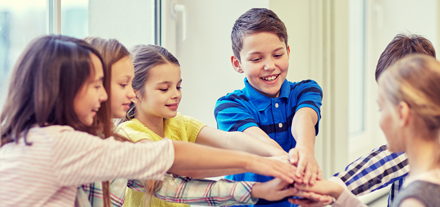 Every month, the European Platform for Investing in Children (EPIC) publishes a round-up of the latest developments in child and family policy in EU member states over the past month. This collates information about new policies and initiatives in member states including information about a wide spectrum of developments, legislative changes, new programmes and new evaluation tools. Each piece of news contains a link to the original source, usually press releases from the relevant ministries.
If there are any new policies and practices in the EU member states that you would like us to feature in this update, please send the details to epic@rand.org.
In the Spotlight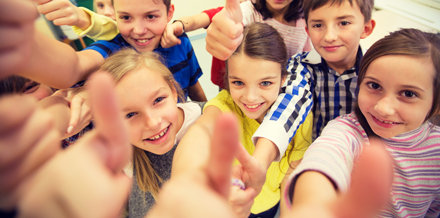 The Social Innovation Repository (SIR) maps practices which do not have sufficient evidence of their effectiveness to meet the EPIC Evidence-Based Practice criteria, but which focus on social innovation, have a clearly set out Theory of Change, and are novel.
New Social Innovation Repository Practices uploaded on the European Platform for Investing in Children (EPIC) website
Integrating unaccompanied refugee children in Finland
The project is implemented in the cities of Espoo and Haapajärvi and aims to socially include separated refugee children in Finnish society. Through the project, unaccompanied refugee children are provided with food, accommodation, healthcare, education, psychological and emotional interventions, trauma therapy and employment support (for those over 16 years of age) to facilitate their engagement and adjustment in Finnish society. The project supports unaccompanied refugee children until the age of 21. The children participating in the programme receive a four-year temporary residence permit and they are accommodated in semi-independent living environments in two family group homes hosted by the Finnish SOS Children's Villages NGO. The children usually leave the group homes at the age of 17 and they can move into apartments provided by the SOS Children's Villages. The programme is still running and was introduced in Espoo in October 2015 and in Haapajärvi in January 2016.
Schools as Learning Communities in Europe: Successful Education Actions for All (SEAS4ALL)
SEAS4ALL is a project run by the Community of Research on Excellence for All (CREA) at the University of Barcelona. It aims to reduce inequality and to promote social mobility by improving school attendance and academic attainment for pupils in primary and secondary schools across Spain. Informed by the findings of the international 'Learning Communities Project', which was positively received in over 700 schools worldwide, the project aims to integrate six evidence-based 'Successful Education Actions' (SEAs) into participating schools' everyday curriculum through a programme of school- and community-wide change. Using open and egalitarian dialogue, community solidarity, and family training and participation, schools are transformed into 'learning communities' where students can raise their own personal expectations.
Jeux d'Enfants (French adaptation of Learning Games)
Jeux d'enfants is an early childcare programme providing a range of activities with the aim to reduce inequalities at a young age. It is an adaptation of the Carolina Abecedarian project (Learning Games), developed in the United States in the 1970s, which was translated into French in 2004 in Quebec. Jeux d'enfants' activities have a special focus on reading, writing and language skills – they also stimulate the development of social, emotional, cognitive, creative, spatial and motor skills. The aim of the programme is to prepare young children early on to the challenges of learning in order to reduce inequalities at a young age. The programme supports their global development – cognitive, socio-emotional and psychomotor – by offering each child educational games adapted to their emerging skills.
NEWS ITEMS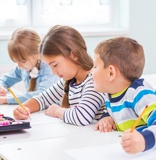 Inception report of Child Guarantee feasibility study published
The inception report for a wide-ranging feasibility study into the prospect of a Child Guarantee has been published by the European Commission. The study aims to assess the feasibility, implementation options and added value of a Child Guarantee, focusing on four specific groups of vulnerable or disadvantaged children.

The inception report sets up the study by mapping the current situation in relation to four key target groups of children: children residing in institutions, children with disabilities and other children with special needs, children of recent migrants and refugees, children living in precarious family situations. In addition, the inception report sets up the study by outlining plans for further research activity, including stakeholder workshops and an online consultation to be held over the course of 2019.
New UNICEF-Eurochild survey reports on the Europe Kids Want
In November the Europe Kids Want project, a collaboration between UNICEF and Eurochild, released a report on the first results of a survey of over 13,500 children and young people across Europe. The survey asked for the views of children and young people on various topics, such as schooling, job security, violence, terrorism and climate change.
The report outlines interesting findings pertaining to the concerns of children and young people over their future and wellbeing. More specifically, the report identifies the overall top three fears selected by children and young people, the top three concerns about online activities, the top ways to make schools safer and the top three recommendations that children and young people made to the EU to keep peace in the world.
YOUR FEEDBACK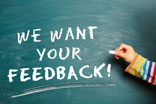 The EPIC team is interested in your feedback on user experiences with EPIC (in particular the Practices that Work section). How do you use the information posted on EPIC? Do national experts and practitioners work with the information posted on EPIC? Do practitioners and decision makers use the collected Evidence-Based Practices? Please email us at EMPL-EPIC@ec.europa.eu.